if its ok id like to use this thread for my day at the range coming up. i'll be taking the hi point 995 obviously because it has me facisinated right now. the xd45 service. the lowest of the low mossberg 702. and maybe a few others. we're gonna do some run and gun. play some poker. and maybe even show off our pistol skills.
i have hi expectations for the 995. judging by the wear on it id say it has 2-3000 rounds through it. it had NOT been cleaned before i got it. which inflames and irritates me...clean your damn firearms. even if its a truck gun. you know the sound of it gunning up. you can hear metal on metal grinding. dont treat a firearm like that. i will put 2,000 rounds a year through this gun so it maybe has two to three years left in it. at which point i may or may not take advantage of the warranty. i may give it to someone and let them send it off. i live in a poor city where good people cant always afford to defend themselves.
back to the range day. ill be doing general 15yd. 25yd. 50yd. and 100yd shots. id like to post pictures and video if thats ok also.
hopefully all goes well and i dont have to resort to throwing rocks at people to win. thanks for letting me be part of the site.
[URL=http://s1284.photobucket.com/user/IHRunner/media/Mobile%20Uploads/84da8a8a-3e81-455d-b8e3-057e576ca6df_zpse5a2e950.jpg.html]
Yes I know. i stuck a different mossberg in that picture. love that maverick 88. i stole that for the price. plus two barrels. full set of chokes.
[URL=http://s1284.photobucket.com/user/IHRunner/media/Mobile%20Uploads/1ec59997-8c97-4704-b30d-3c236e2d22cb_zps5afbe1c3.jpg.html]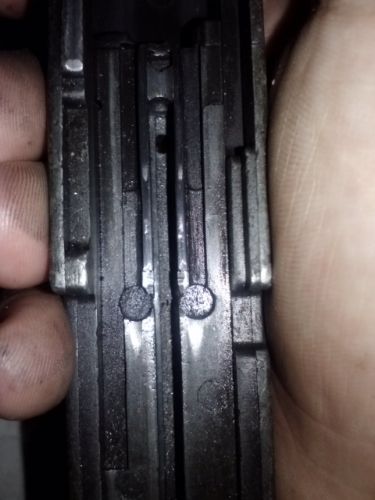 i think some of that wear and tear could have been avoided.