Hey guys I just picked up my RIA Tactical 1911
Its my first 1911 AND my first .45
I think I fared quite well. I stayed at 20' and after some sight adjusting I was able to get decent shots in the COM
I'm VERY pleased with this 1911 I shot 170 rds and not one single problem.
now on to pics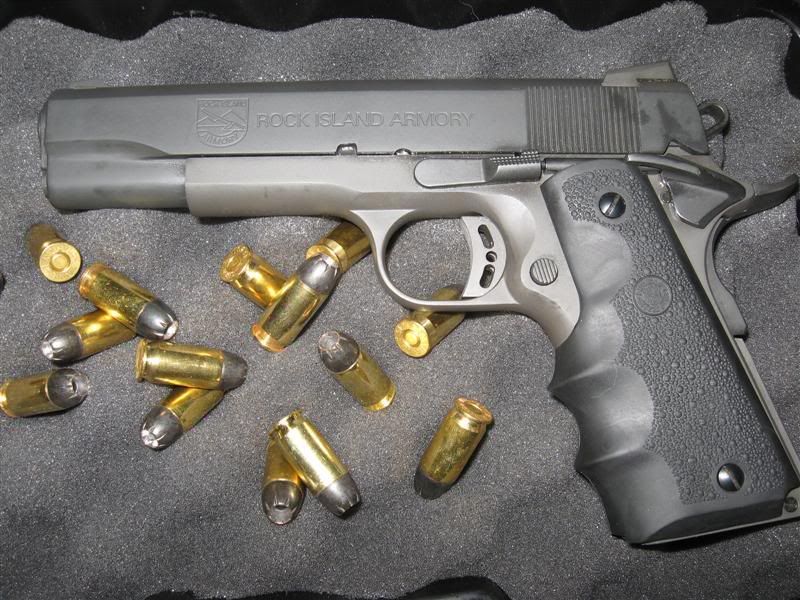 and target from 20'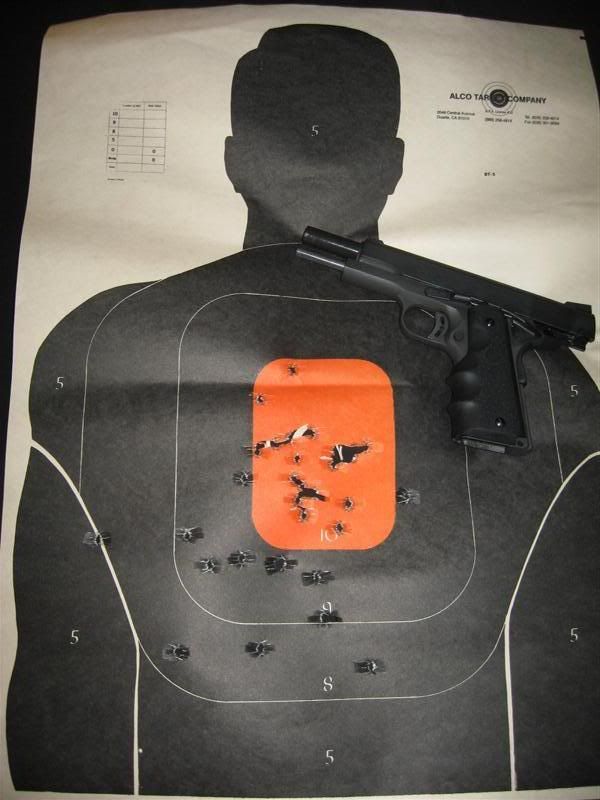 My C9 has so far been ALMOST flawless I think I'm at about 300 rounds now and the only issue I had was when a friend was shooting she had a round that didn't chamber all the way.
It could have been limp wristing though since it was her first time to the shooting range
Overall I'm VERY happy with the value I've gotten out of this gun.
Its fantastic.
My C9
Target at 20' 50 rounds...