I sold a Makarov to a fellow I work with.
He also bought the leather military or police holster for it too.
He's also let me shoot it a few times and I really like it!!
This it what it has stamped on one side: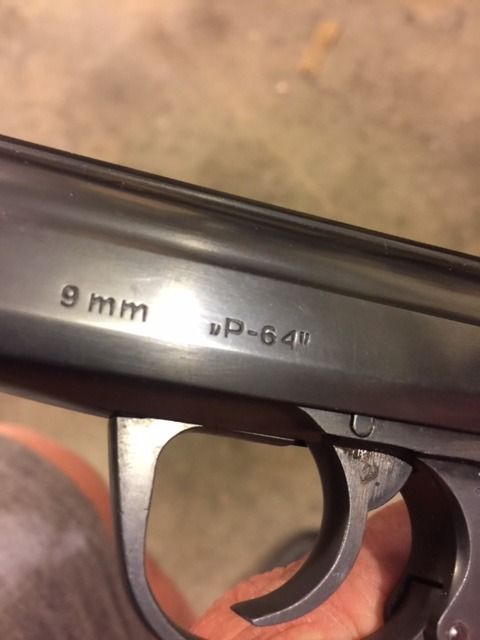 A couple of weeks ago, he brought it to work and said the safety was jammed and wasn't working.
He also removed the pin toward the back of the trigger guard where the trigger guard pivots:
Why he did that - I don't know!! (-:
And he couldn't get the spring and detent compressed in there far enough to get the pin back in.
I used a couple of plywood blocks in my bench vise and got it back together for him.
That's a stiff spring they use in there!!
I was kinda impressed with how the Makarov comes apart by pulling the trigger guard down like that...
Pretty cool!!!
And the safety was stuck like this like this: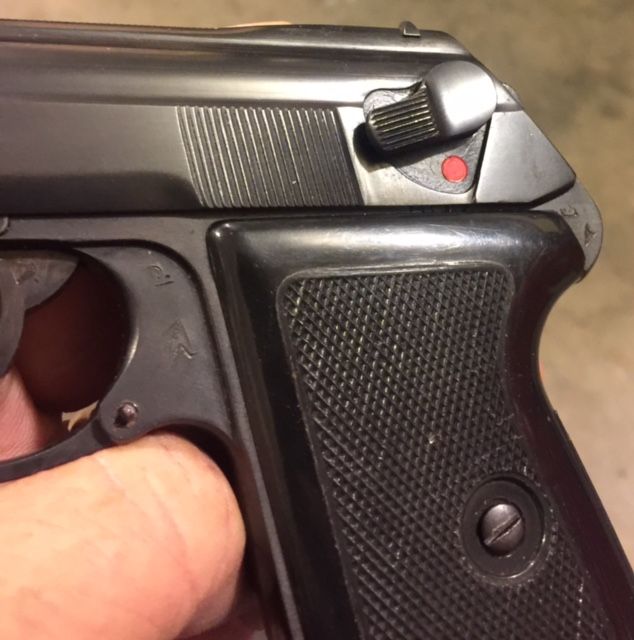 I looked at it and I did get the safety "knob" to come out: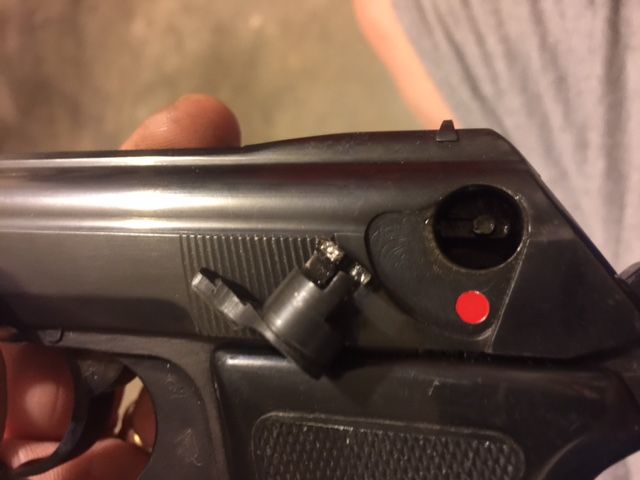 I put it back together the way I thought it should go,
and it got stuck again in the same spot... )-:
I gave it back to him and told him to take it to a gunsmith and have it fixed.
You can see it either has a couple of good wear marks on the back of the knob on there or something has broken off...
I couldn't tell for sure.
Is that a common problem with the Makarov - The safety knob getting stuck??