Reloading if fun - great therapy too as Mo has said once or twice.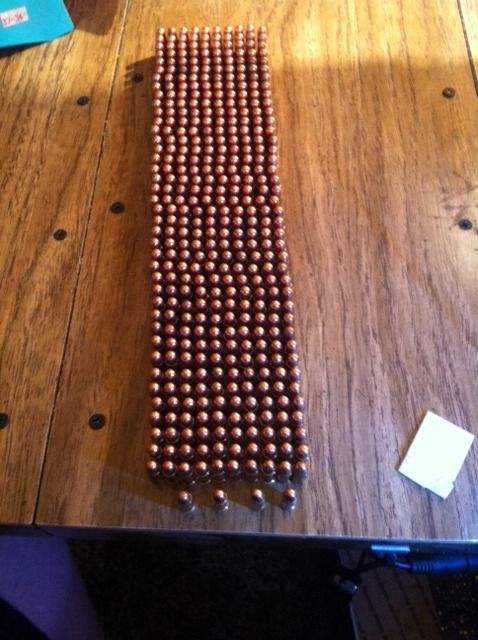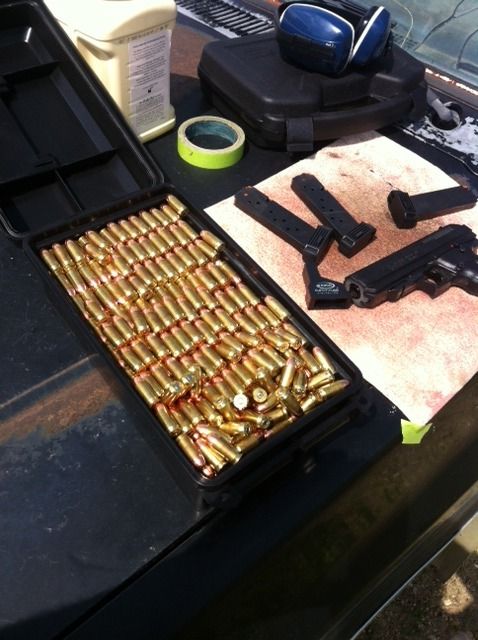 45 ACP - Shot'em all up!! (-:
Shooting is also good therapy for a guy!!
I haven't done either for a while - - it's been way too long actually.... )-: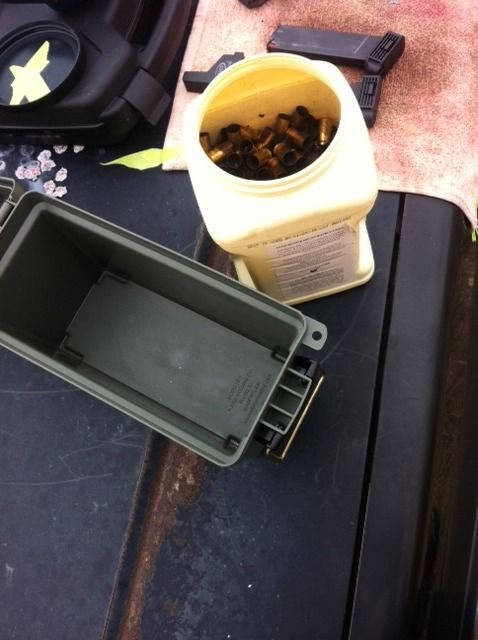 I reload the 25 ACP too - 1 grain of powder and I found some cheap bullets...
Reloading the 25 is cheaper than what a 22 shell costs!! (-:
Cheap pistols are fun and cheap to shoot.
Sorry about the fat hands... (-:
I also reload the .223 and .308 calibers.
I put an LED light kit on my progressive press to make it easier
to see everything -
especially the powder level
in the case. (-:
You can see that my color of press is beautiful
RED
color...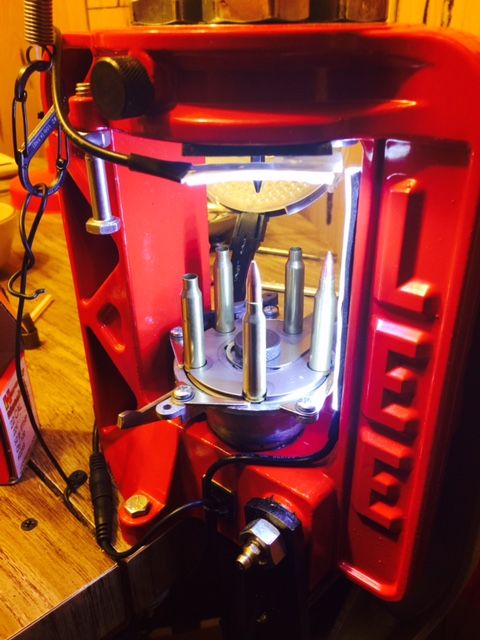 Just like Ex said in his post - A shell plate and a turret (next picture) for each caliber makes caliber changes pretty easy!!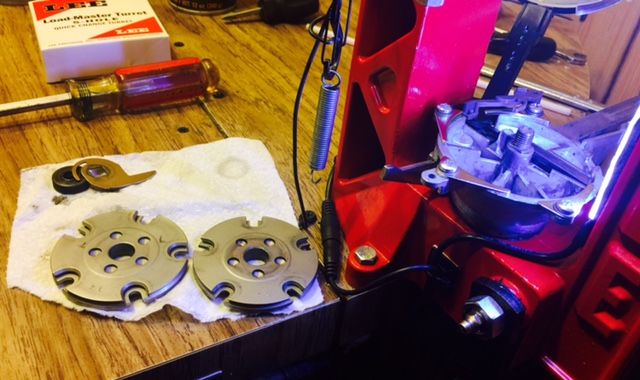 And a set of dies is needed - And a a powder measure for each caliber makes it easier and faster too. (-: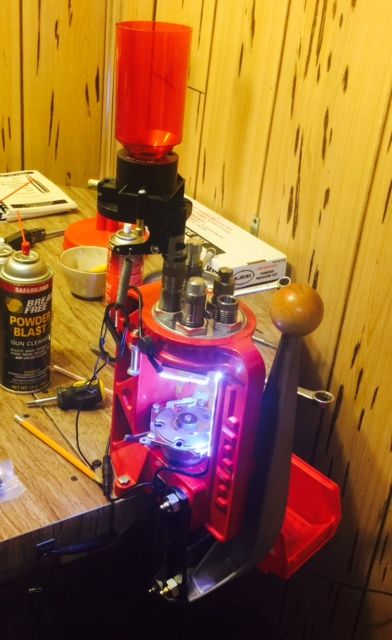 In the below picture, you can see I use that round cardboard piece that's left after you use up a roll of 2" tape
to store the turret, powder measure and shell plate for each caliber - I put the shell plate on top of the turret.
What I like about that is the price - Free!! And they work perfectly - doesn't get better than that!!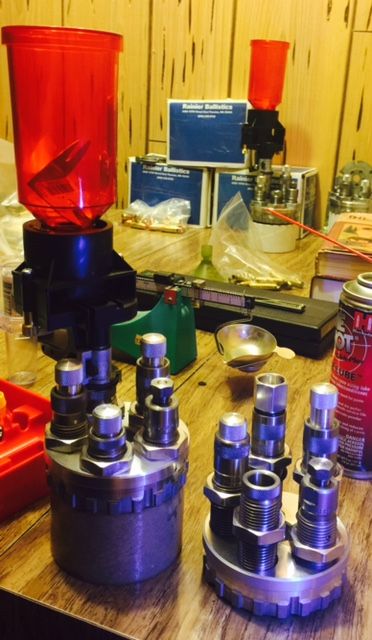 So there you go - Whenever "Reloading" gets mentioned, everybody goes nuts!!
OK - Well - Not everybody - But I do a little!! (-: