Here's an idea - could you get a laser to point right at the bright paint on the front sight??
Probably would take some time to get it mounted just right... Just a thought!!
The other idea I have is the same one Tolly has!!
Get rid of the open sights and use a scope.
With my 1st pair of bifocals here, I do OK with them - But I like using a scope a lot more now.
Variable powered scopes are nice - turn it down for close up work and turn up the power for far-away shots.
Many even have an illuminated reticle that the brightness and/or color can be adjusted to your liking.
I have an 6-24x50 NcStar scope on my AR - and I love all that magnification!!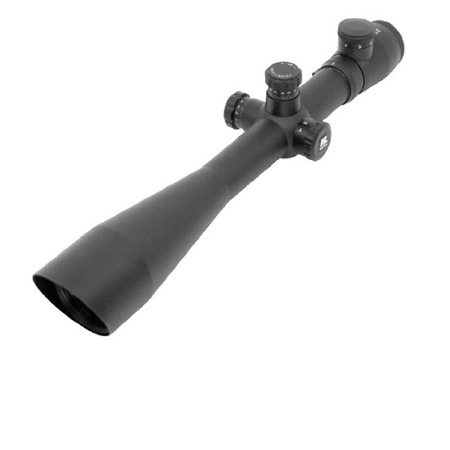 And it has a pretty wild "Range-Finding" illuminated reticle:
NcStar has a lot of options for a guy as far as scopes and red-dot's go - It's definitely not "Top Shelf" stuff!!
NcStar might not be around much longer either, if Trump pisses China off!! As well as a lot of other cheap stuff...
An I assume we're talking about your 995 here too... (-:
Anyway - check out NcStar and maybe you'll find something that you like!! Or at least possibly help you out...
http://ncstar.com/product/scope.html
Maybe we should all try for a group rate with the Laser Eye Surgery....