This isn't too detailed - but since it was new and I just sent 255 rounds down-range with it, I figured I better clean it.
It was interesting trying to figure out how one of these comes apart!!
But I watched a video or two and it wasn't too bad.
Here I have the stock removed from the action/barrel out of it: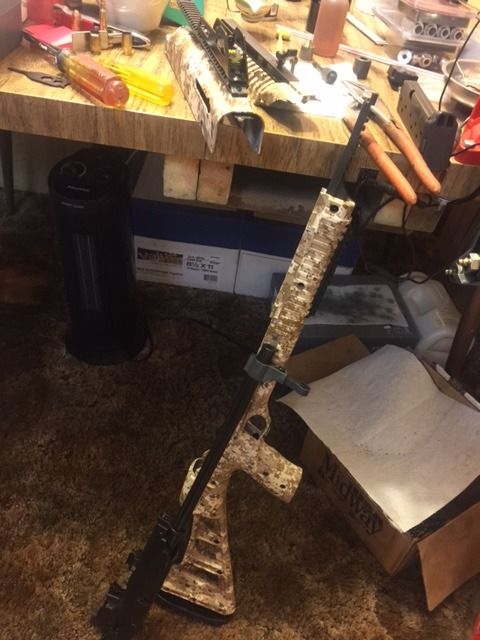 Here I have the slide removed and firing pin & springs out of it....
I figured this was basically just a Hi-Point JHP pistol with a longer barrel, and basically - that's what it is!!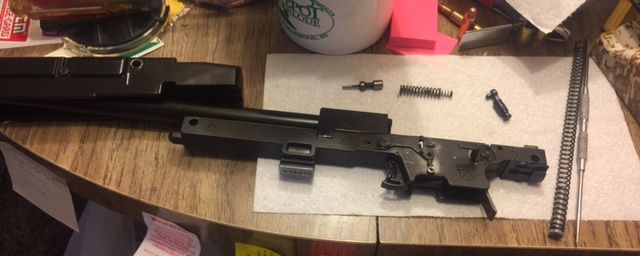 It's just amazing how crappy and dirty that 700X powder is.
Even the firing pin assembly show it: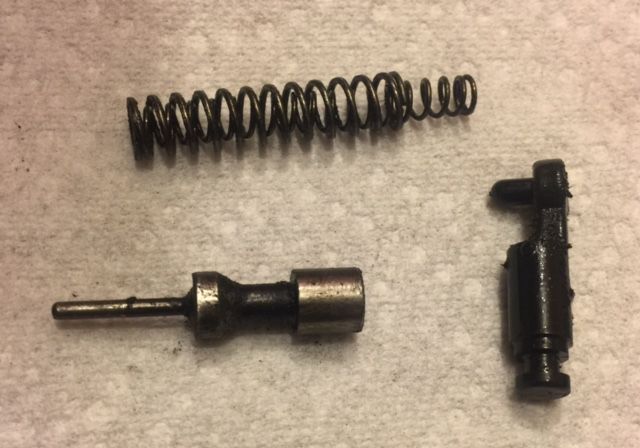 I didn't want to take the front sight off of it to clean it, So I did this to keep the slide from moving around: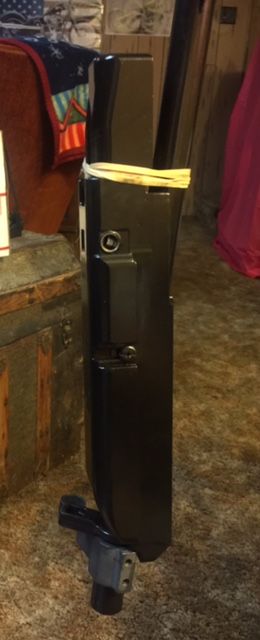 Rubber-bands!! What the hell - it's cheap and it works!! (-:
The feed-ramp shows signs that it's broken in alright: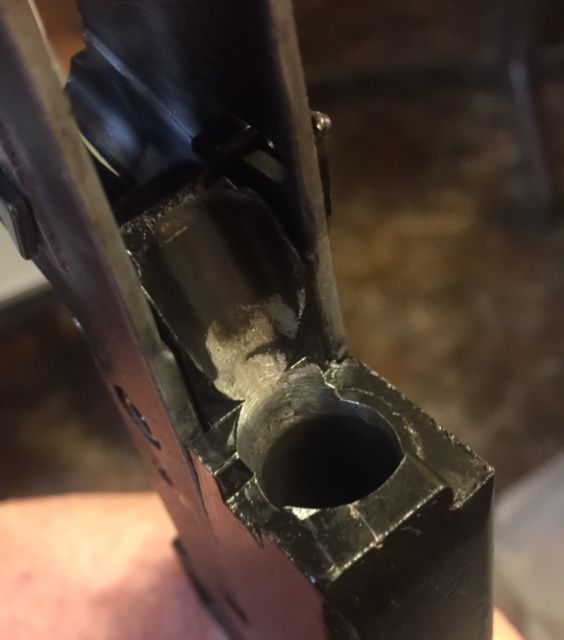 I bought one of these a few years ago:
And it works OK... I used to use a brush and one of those eyelet things to run a patch through the bore.
But, there was a smart fella here that told me about using a Jag.
So I scrubbed the bore with a brush and looked at it - it didn't look too bad.
Then this was the 1st jag i ran through the barrel: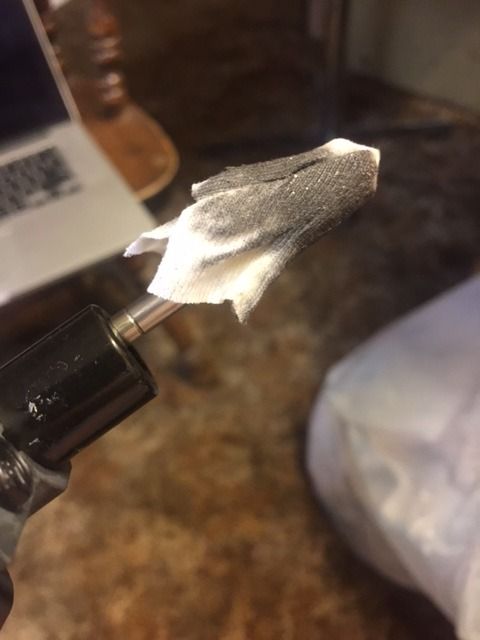 The brush kinda breaks ir up - And a jag really does a good job!!
I ran 2 more patches and it was about as clean as it gets!!
And I really like these little bottles with the needle type applicator:
I can put a drop of oil exactly where I want to with it.
Taking this 4595 apart and putting it back together, a guy has to push in a pin and turn these to get the pin out: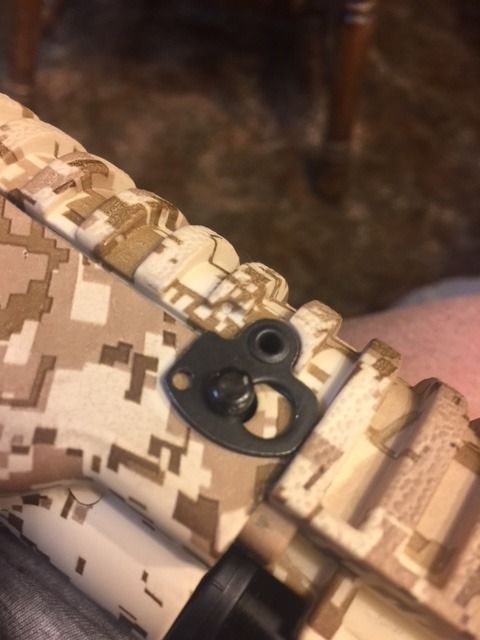 And the little "prongs" on the tool work well for that!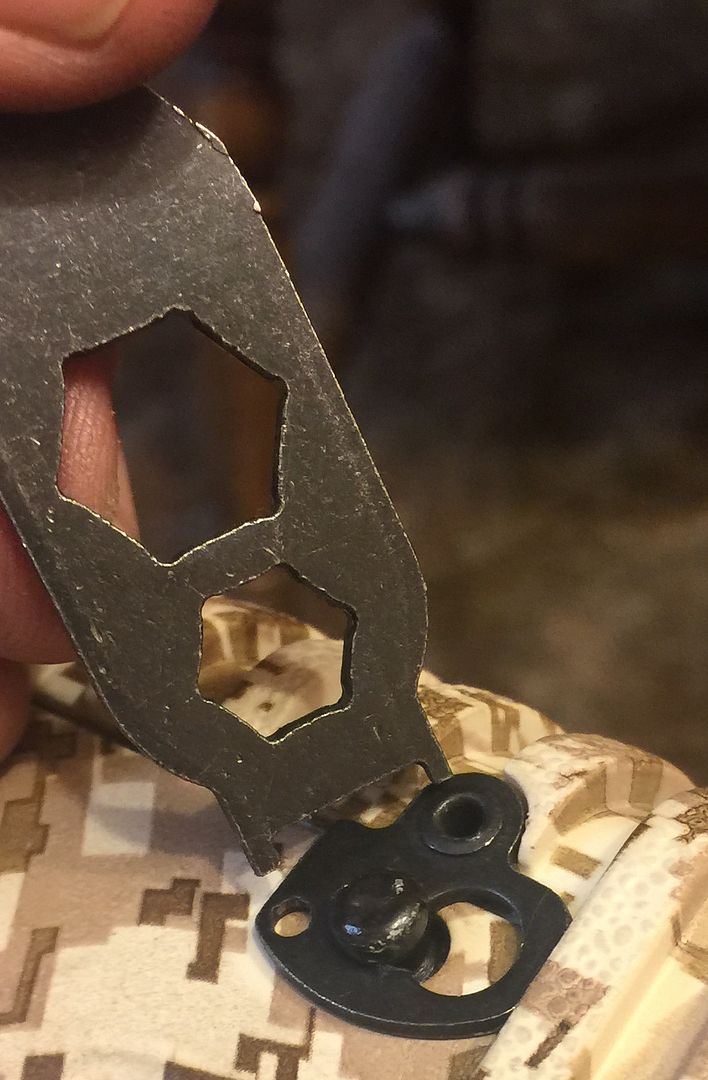 Fits right in there and makes assembly and disassembly a lot easier: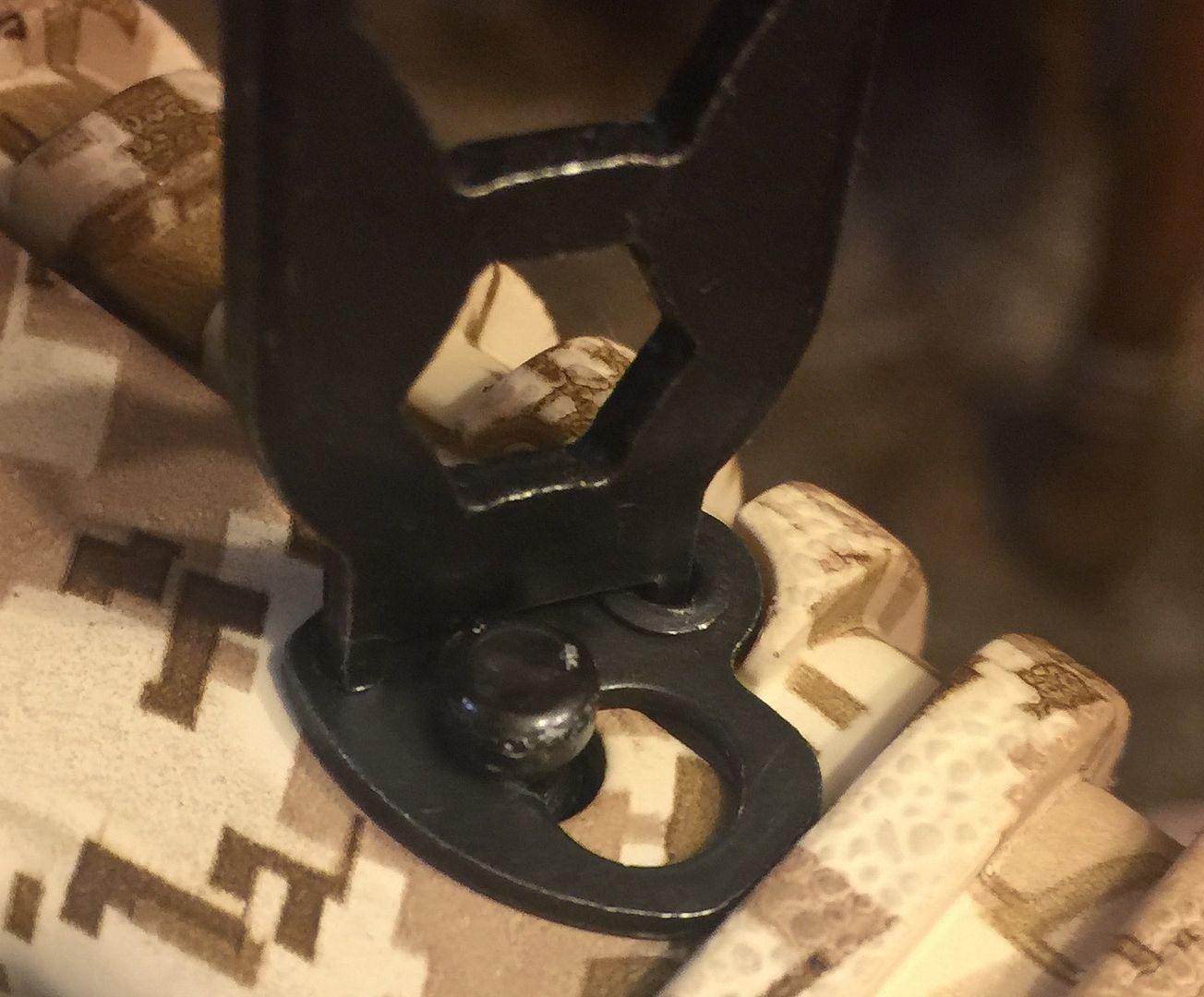 Got it all cleaned and put back together!!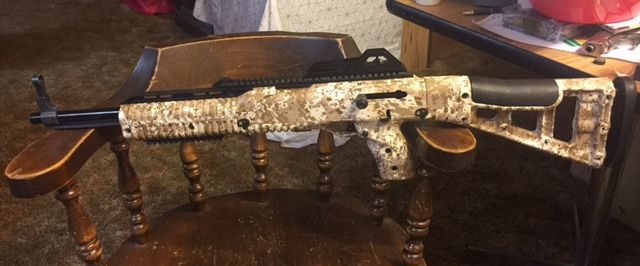 Ready to go make it all dirty again...