I decided to go ahead and mount a scope on my new 4595 as I got this scope with it: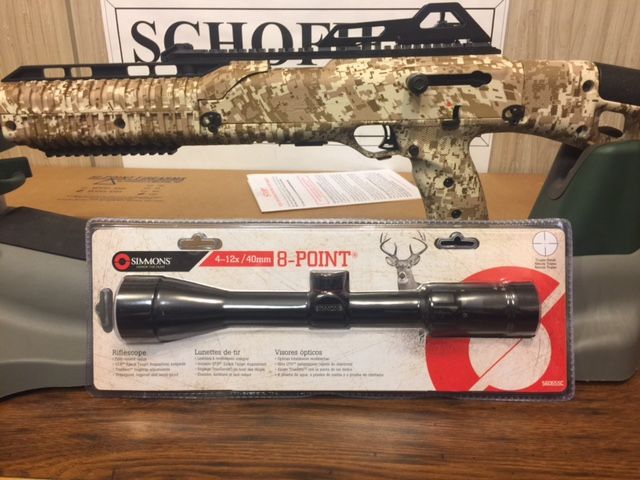 The pretty cheap Simmons 8-Point scope 4-12x40 that I like...
I have one on one of my AR's and it's been working good so far!!
I had some fairly tall "see through" scope rings and I was hoping I could mount the scope with and leave the original sights...
In the picture below, I have one ring on the right to show what it looks like and they were too short to work... )-: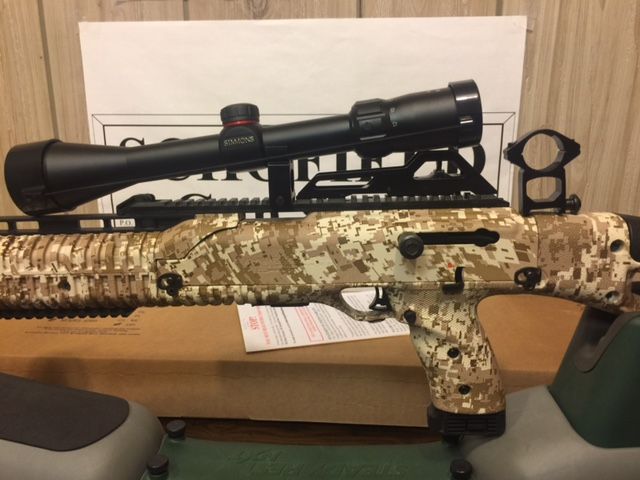 I had a couple of other options, including a 1/2 inch riser and some taller rings.
I had hopes the riser would work as the super tall rings aren't the "see through" type...
When I tried to mount the riser, it wouldn't fit!!
The plastic rail on top of my 4595 apparently isn't the "picatinny" type. )-:
I flipped it upside-down to see how the riser would line up with the plastic top rail and...

Well - about every 5th one lined up...
So - I decided to remove the original open sights from my 4595 and use a set of shorter rings.
There it is - the open sights are off!!
I saved all the screws by taping them to the main part of the rear sight...
That way I can always put it back to original if I want to. (-:
I figured out where I wanted the shorter rings mounted and put them on the plastic rail.
These are Weaver Quad Lock rings and I really like them!
But - they didn't fit... I tightened them up, but they were still loose on the plastic rail.
I'm starting to think Hi-Point put this rail on there just for looks...
Apparently this isn't a Weaver rail or a picatinny rail.
So now what?
I put the 1st "see through" rings back on and they would tighten up - Yes!!
So I put the scope on and got it positioned where I wanted it.
And I made sure it was level before tightening it down.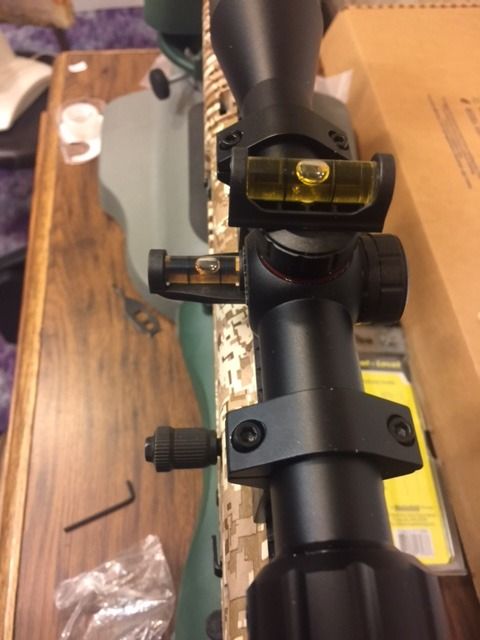 So - here it is!! My 4595 with a 4-12x40 scope!!
Now - I need to take it to the range and see how well it shoots!!
I kinda wanted to see if it might shoot a semi-decent group at a 100 yards.
A big slow pistol cartridge shooting a round-nose bullet with a .180 ballistic coefficient... That bullet will slow down fast!!
So I thought maybe a 5 inch group would be possible??
I guess we will see!!