I have this many mags for my JHP and 4595: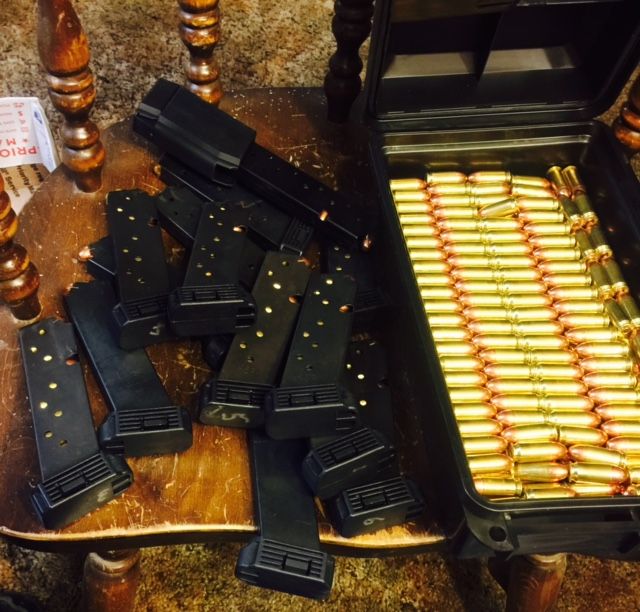 About half of them I've had a while - buying a new 1 here and 1 there...
and the last bunch and the ProMag I bought from a kind gentleman here at HPT a few months ago.
And I have squirted some graphite in the mags - in the front and back sides mainly - to help things slide along.
In my JHP, my "old" reloads have worked really well with only the ProMag giving me a little trouble - it's still pretty new.
I haven't tried any of my "new" reloads yet...
The 4595 I got for Christmas so it's pretty new as well. And the 4595 is the gun I have the most trouble with.
And even with it - it doesn't happen very often.
So, I've had fairly good luck with the 45 ACP mags.
I have noticed the new ones can have a little burr or sharp-edge
on the lips where the bullets "scrape" their way out of the mag.
That apparently "polishes itself" with use - or a guy can use some fine-grit sand-paper and smooth them up some.
And it seems to me that the 9mm's are the "Touchy-est" when it comes to feeding problems and ammo choice.
Thats a "semi-educated guess" as I haven't owned a 9mm Hi-Point.
And maybe we just hear about the 9mm's more because they sell lot's more of them.
I'd have to say that Randy's post shows about the best thing a guy could do...
You'd sure get a good idea of what is happening anyway!!
And Blind finger - please let us know if you get everything working good or not!! (-: