I some-how have ended up with a couple different .380's on hand.
The Kel-Tec P3AT and a Glock 42.
I've been kinda-sorta thinking about keeping one for myself.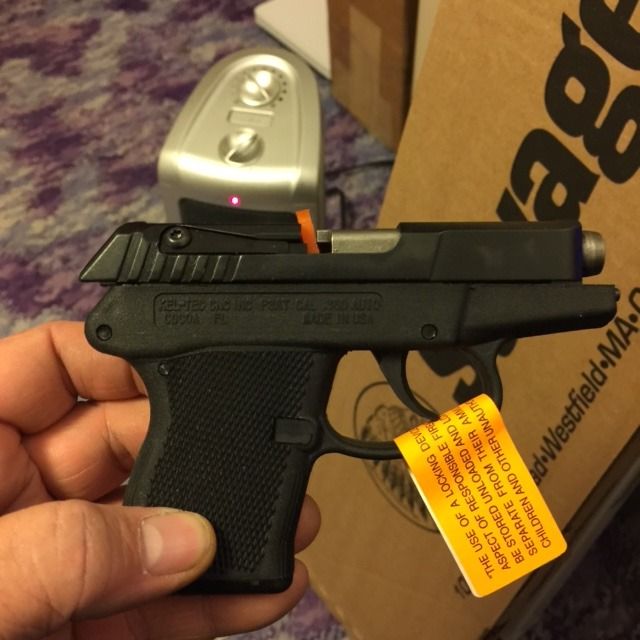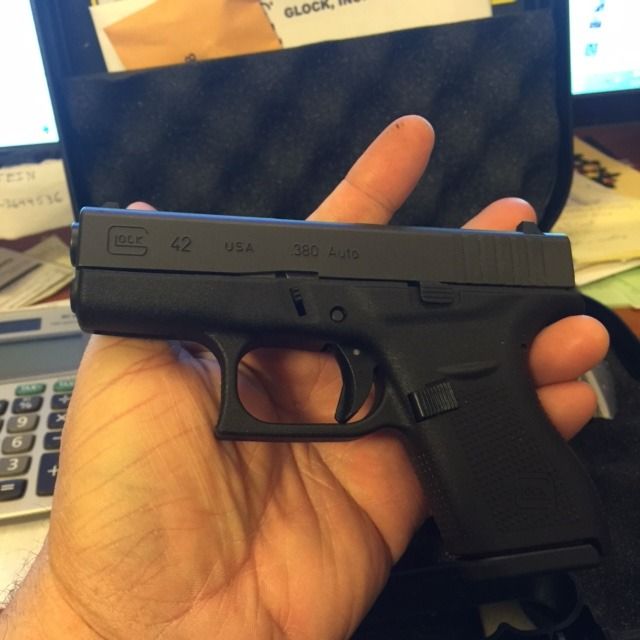 That Kel-Tec is one little pistol!! Definitely would be easier to conceal.
But the little Glock is pretty cool too!! It's the new "Baby Glock" for sure and popular as hell.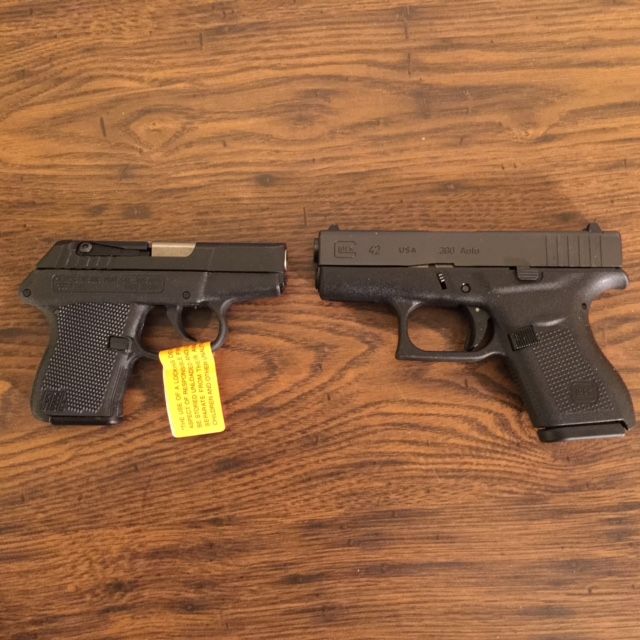 The sights are pretty much nonexistent on the Kel-Tec, but it isn't made for target shooting either.
The Glock has pretty good sights like the larger Glocks.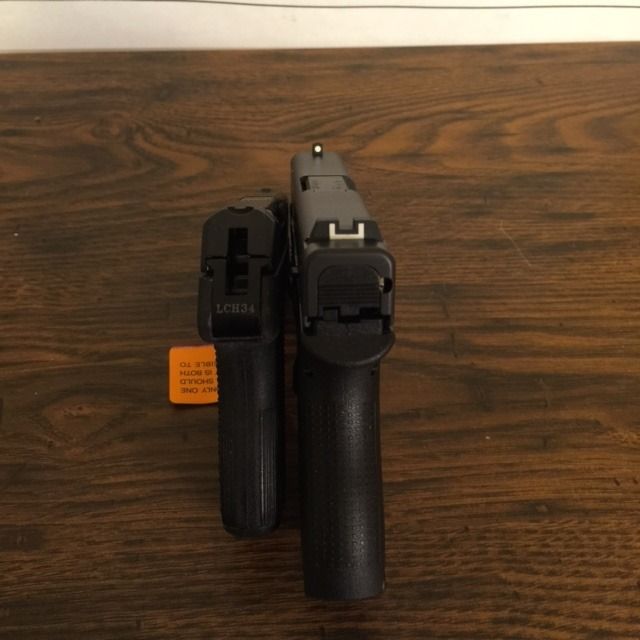 The barrel on the Kel-Tec is unbelievably thin!! Look like a piece of 3/8" conduit!!
You can tell it has a little thinner wall thickness than the Glock.
There is a reason the Kel-Tec weighs only 8.3 oz.
A couple more pictures, just for the hell of it...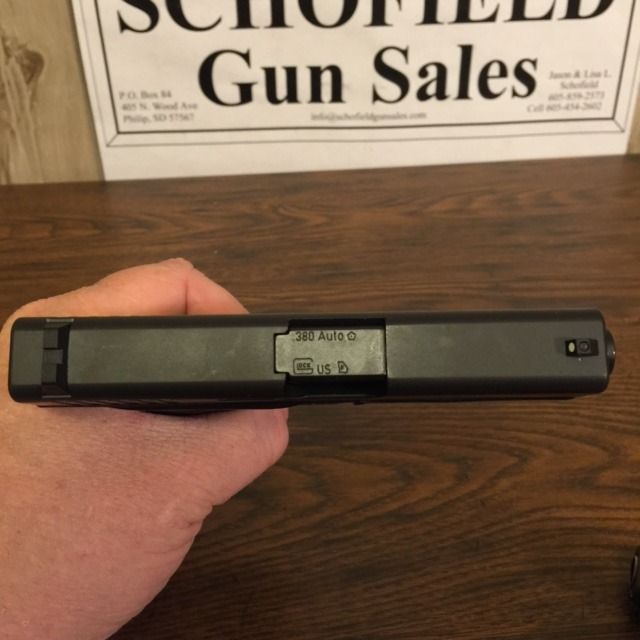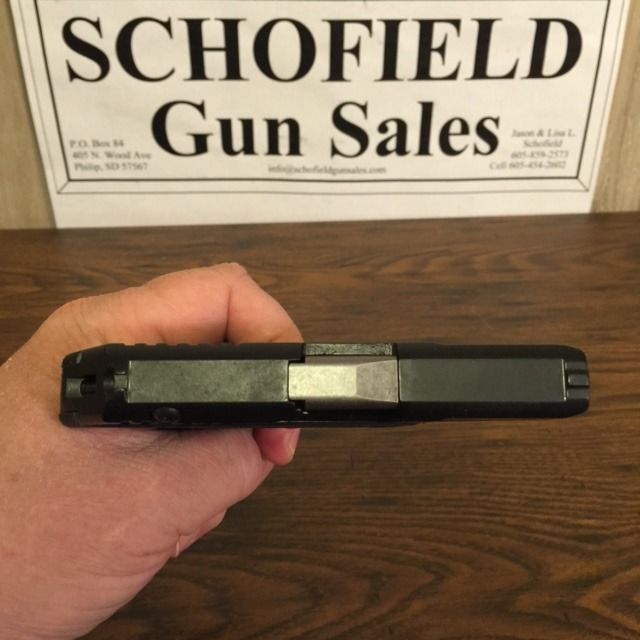 For me - when it comes right down to it - I'd have to go with the Kel-Tec.
Simply because of the size. I like to carry my pistol in my pocket - and the Glock is just a little too big.
I like that the Kel-Tec is a DA pistol too. I know the Glock has it's "safe action" but I think I'd feel safer
carrying with one in the chamber and have to pull the trigger through a cycle to make it fire.
But the Glock is pretty cool too!! Maybe I can give the Glock to my wife. She'd have room for it in her purse.
And I can keep the Kel-Tec for myself - and bankrupt my gun business in the process!!
So which one would you choose??