OK - Photosuckit is up and working!!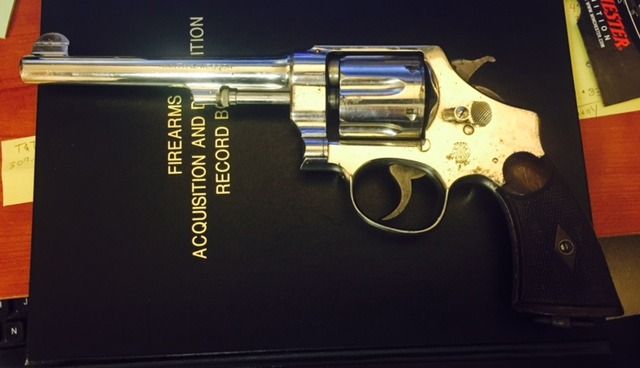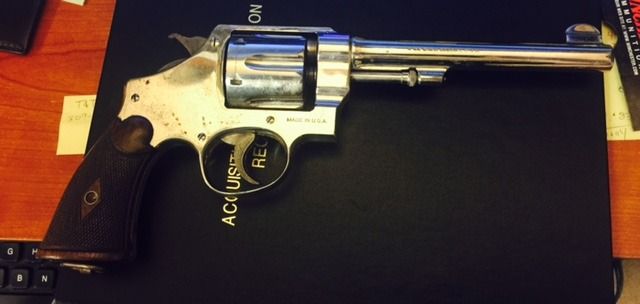 He calls these a "Hand-Ejector" model of S&W.
There isn't a model name on them anywhere...
And I have to flip the cylinder out to find the serial number.
Some have only 4 digits, like "8580".
And the bottom of the grip often has a different number some 3 with digits - Why is that?
Does S&W call a lot of their guns M&P as well - even old ones like this??
Sorry for all the questions - I don't usually get jacked up about old guns - but I'm a little curious about these.
I think he got one in 44 Special too...