The wife brought my reloading stuff home from the post office!!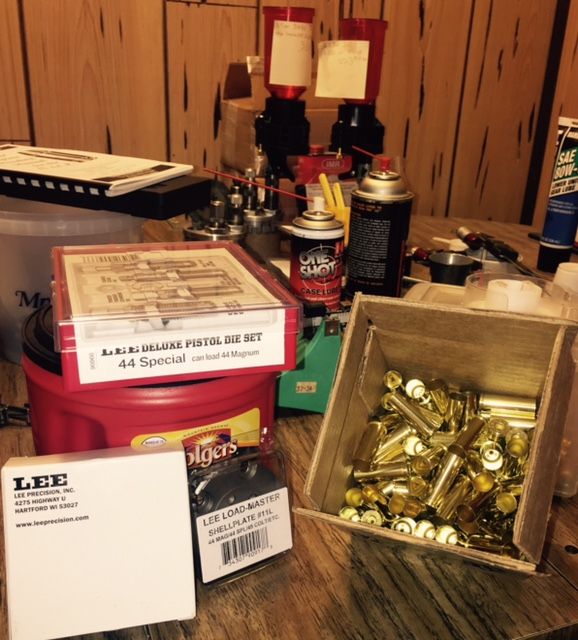 Dies, Turret, Shell Plate and Brass!! (-:
Lee dies are such a good deal - they come with a shell holder and a plastic dipper which is handy if you
have a scale, but no powder measure.
Which reminds me - I didn't order a powder measure!!
I like the cheap Lee Auto-Disk powder measure - I have just one and it works pretty darn good!!
I have a couple of Lee's Pro Auto-Disk powder measures and they're $18 or so more and works the same.
But - with only a couple hundred rounds max - it won't bother me to measure each charge.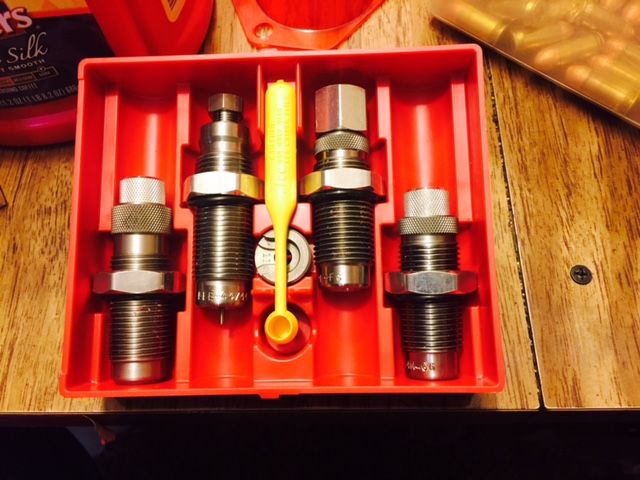 All the load data with the dies is all 44 special but 44 Mag load data is pretty easy to come by.
I hope I can use 700X powder... I can get rid of it 2 times faster than with my 45 ACP!! (-:
Looks like 9.5 Grains is the max and a velocity of 1,185.
And the brass looked immaculate: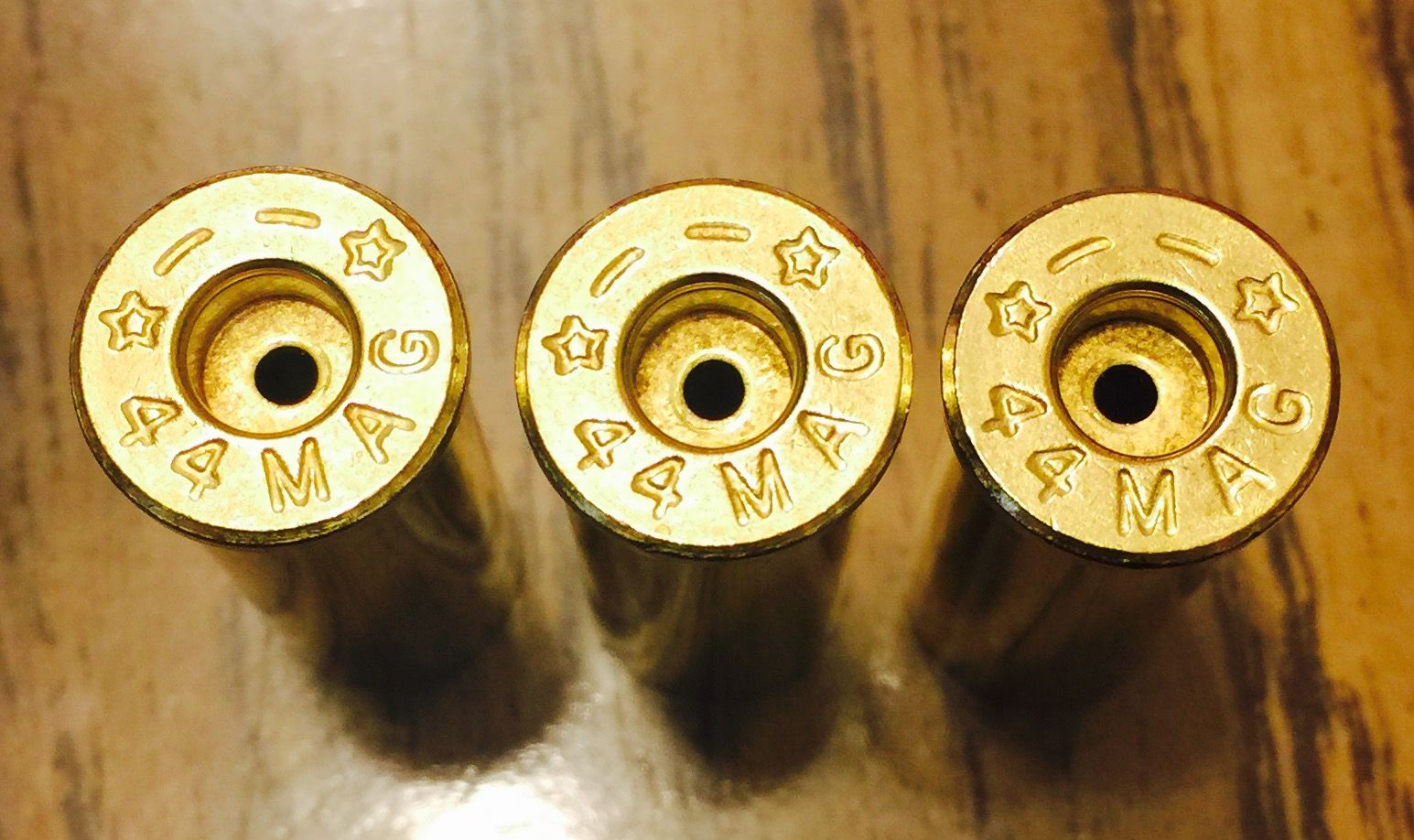 I'll count it soon and see if theres anywhere near a 100 pieces in there.
If theres a 101 pieces, I'll rave about it in a review
If I get 99, I'll complain bitterly about how I was "ripped off" like everyone else does!!
I'll have 200 pieces total with the 100 rounds I bought with the gun.
I figure thats enough for a 44 Mag - I probably won't put thousands of rounds through it like my 45... But you never know!! (-:
Well - The bullets are supposed to be here today!!
I'm kind of excited about reloading for a revolver...
Glad I have Tolleys number handy...
And Ex is a revolver reloader too...