I showed in an earlier post how I ran 50 rounds through my new 44 Mag Bounty Hunter revolver and all the screws came loose.
I took mine apart and used a little thread retainer on the screws - both of the kinds I have in my tool box.
Below is the 2 kinds of "screw-glue" I have: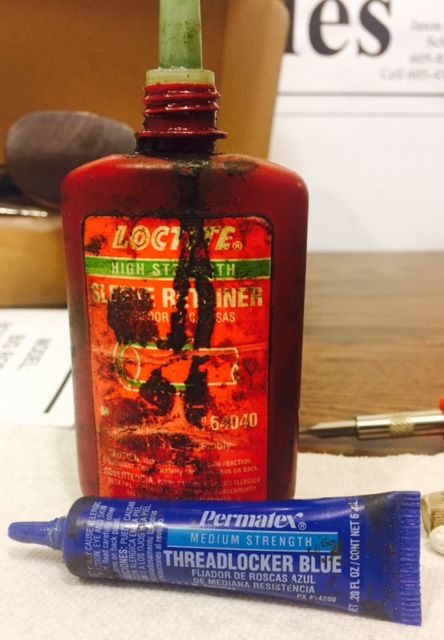 Red stuff made by Loctite and the blue by Permatex.
I actually did the 2 new revolvers 1st - and in the process messed up this screw when I was tightening it.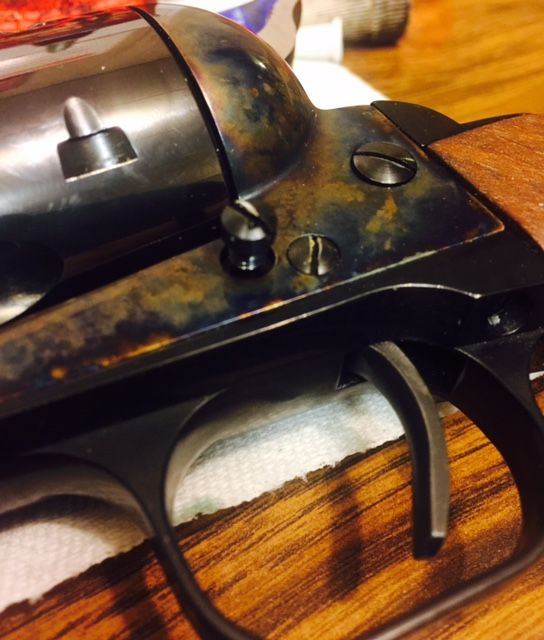 I took the same screw out of my revolver and replaced it so it's all new again.
Those three screws I used the good Red stuff...
And on this screw too: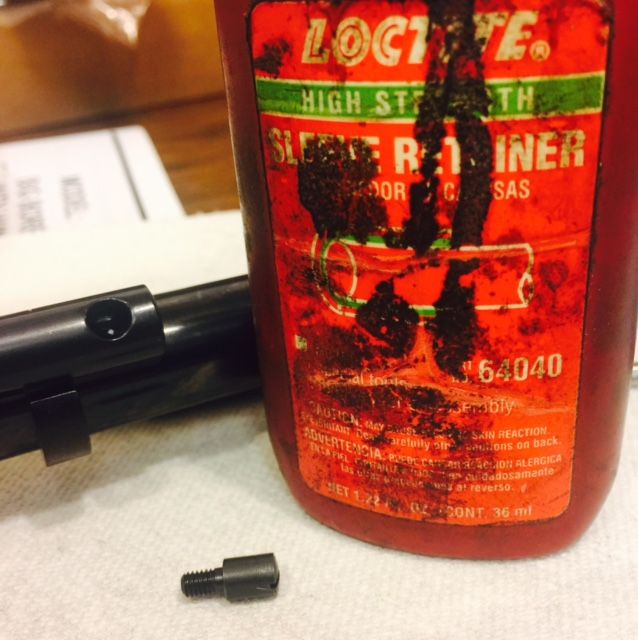 The Ejaculator Rod Holder Screw - Since it came loose so easy.
I don't believe it'll be too difficult to remove the ones I used the red stuff on.
Most people will never take these apart that far and I'll feel better knowing it'll stay together. (-:
I took mine all apart:
And it was really neat to see what was in there and how it works!!
There is a little roller thing that causes the hammer to slam forward: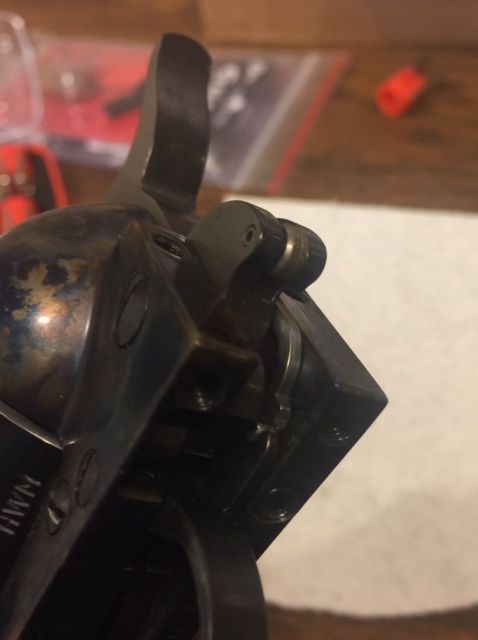 And a single piece of spring steel the pushes on the roller and makes the hammer go forward...
Really Cool Design!!
I really didn't have a clue how they were made - I never even looked on-line.
I did finally look in the manual though... (-:
There was the larger screw that holds the spring steel in place,
and another smaller screw on the bottom that holds the frame of the handle together.
Both of them were also loose and I used the screw-glue on both.
It was neat to see how the grips fit in there too.
I honestly thought the grip/handle frame might be some kind of plastic - It was all steel!!
I also noticed this revolver was well oiled...
Where the circles are there is oil that was there when I took it apart.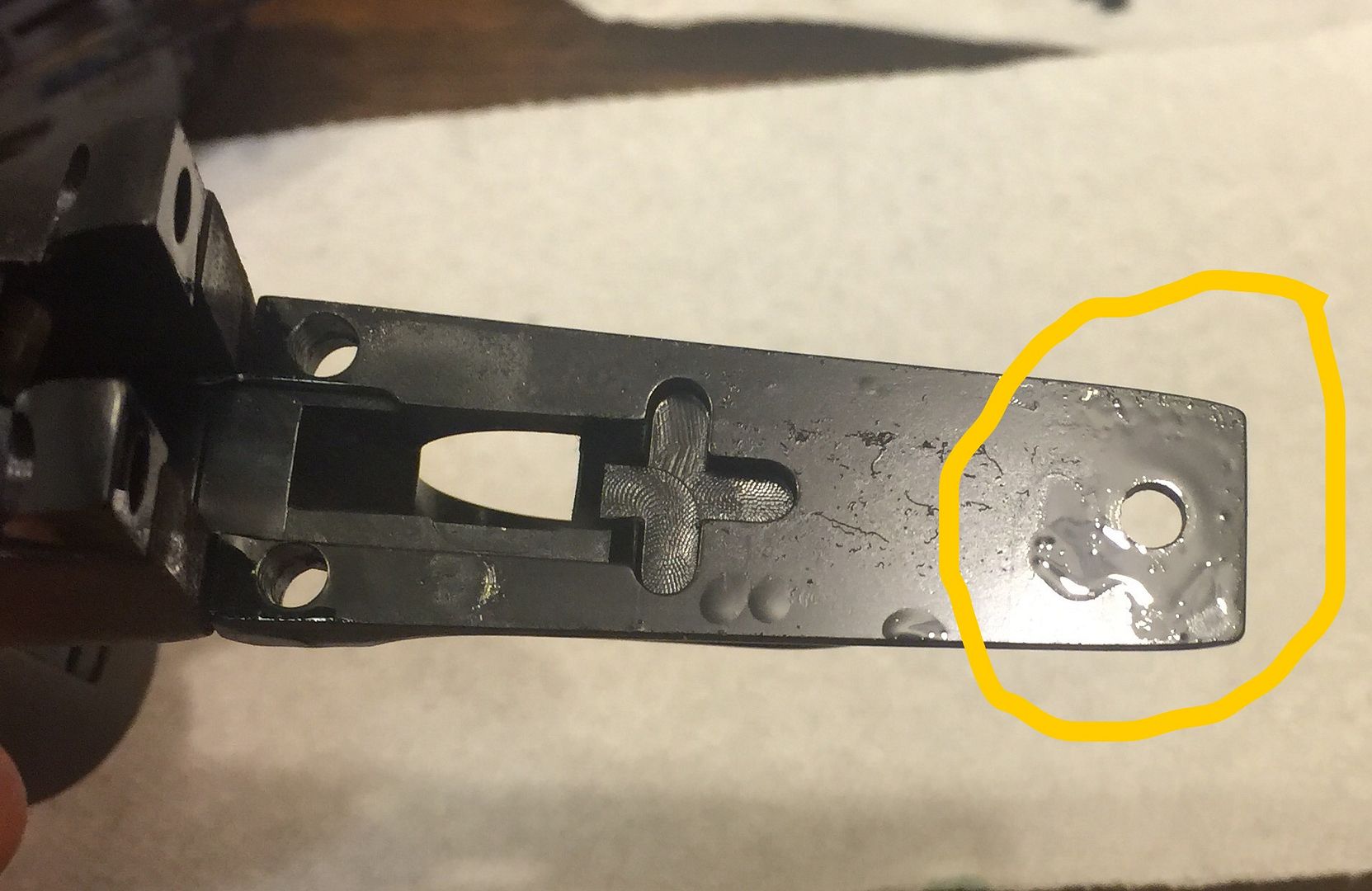 I took the grip frame all apart: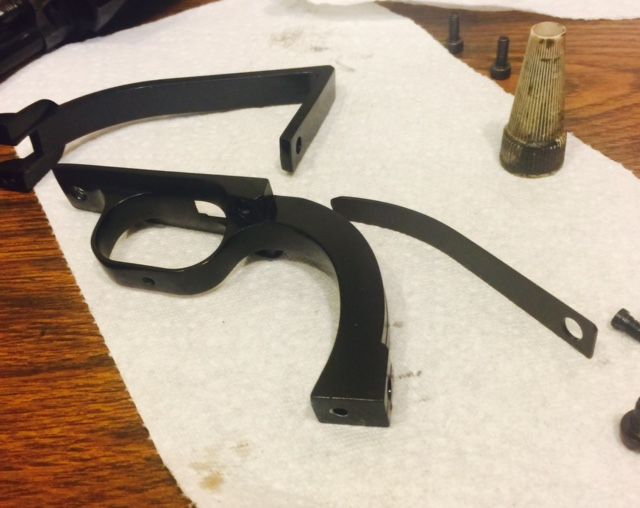 And I used this to put a little drop of the screw-glue where it was needed: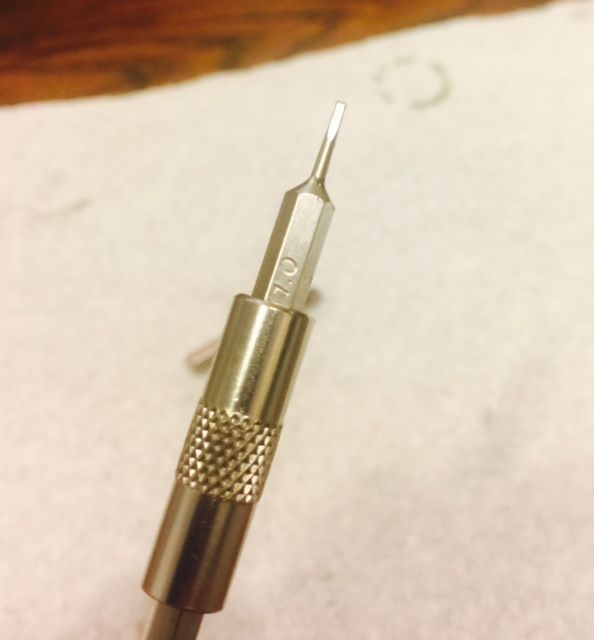 It's a little tiny straight screw-driver insert... I mean tiny!! (-:
I put the grip fram back together with the red stuff: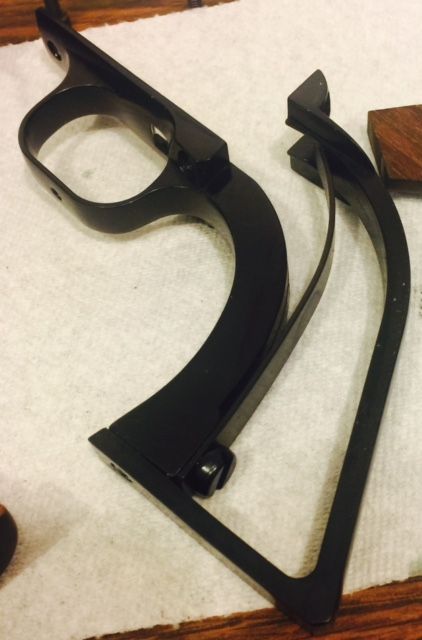 And when I put the grips back on, there was still oil that was noticeable
squeezing out between the parts when screwed back together!!
I say that a good thing - I shouldn't have to worry about rust!!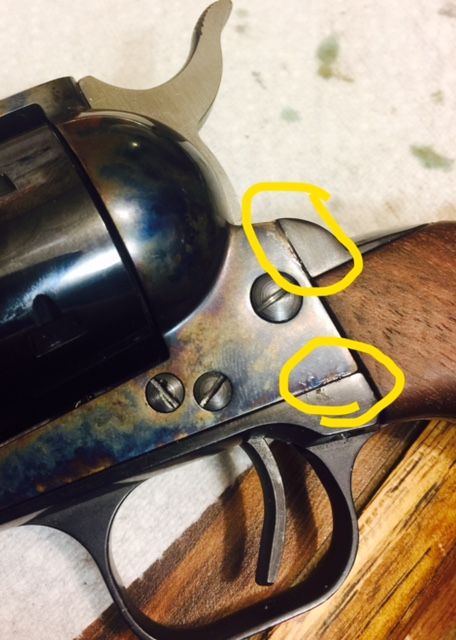 Anyway - She's all back together!!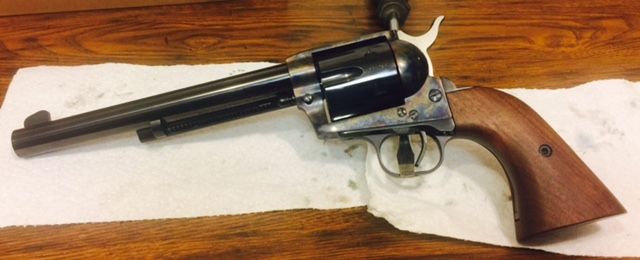 I'll have to let the screw-glue cure for a while before I shoot it again.
I hope it'll be next week some time - Maybe even this Sunday after we get back from our Sioux Falls trip...
We'll See!! And we'll see if it holds together after another 50 rounds or so.
Thanks!! (-: