They showed up Friday!!

And seem to fit mu hand fairly well!!
They feel quite "significant" too...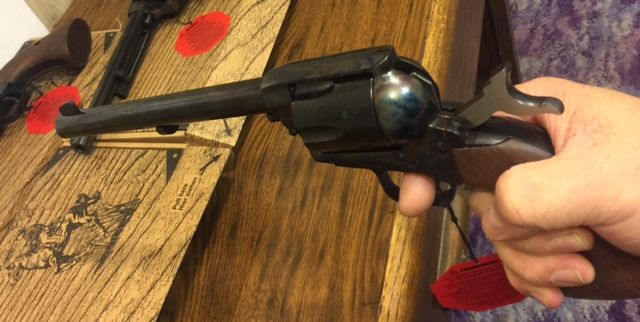 They are blue but the frames look case hardened and they look pretty good that way IMHO!! (-:
This is what they call them:
A "Big Bore" Bounty Hunter!! Oh Yeah!! (-:
Cylinder seems tight and locks up nice.
I can pull the trigger part way back and the cylinder spins.
This must be the "Transfer Bar" safety I read so much about: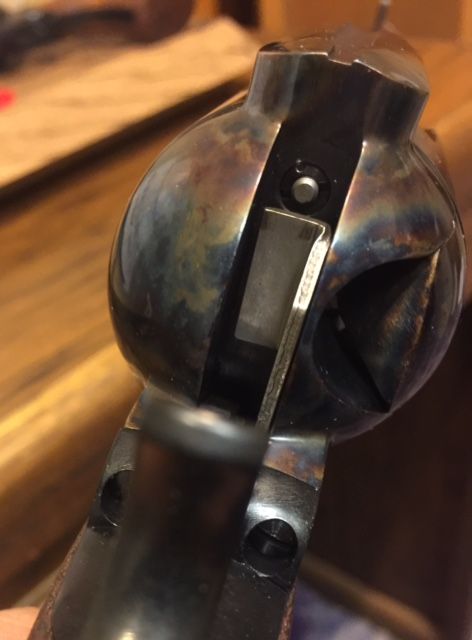 And below is the empty case poker-outer: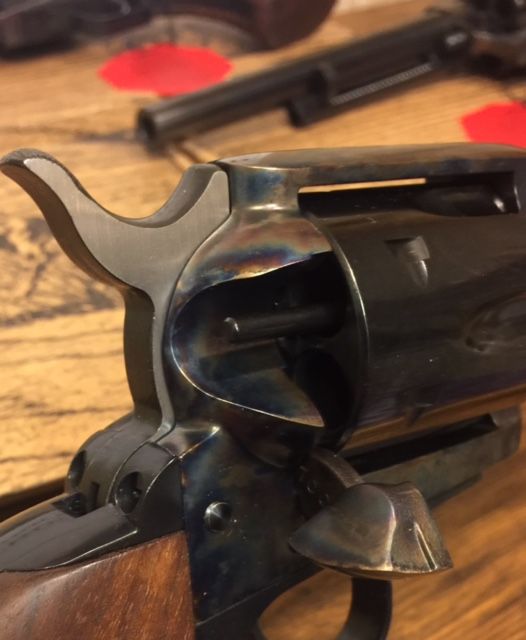 I went and pulled the rod out that runs down the center of the cylinder
and it all seems to be very well machined and fits together good and snug.

I don't see any evidence of poor machine work or bad craftsmanship - All three look very well made!!
The inside of the cylinder was very smooth and shiny:
And the barrel looks really good too: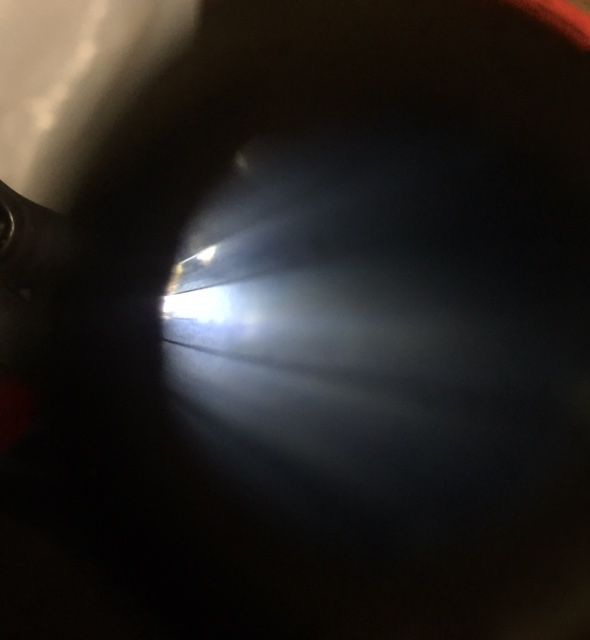 I did find one thing that I could complain about!!
2 of the revolvers looked like this on both sides:
And one - probably the one i'll keep for myself - looked like this on one side: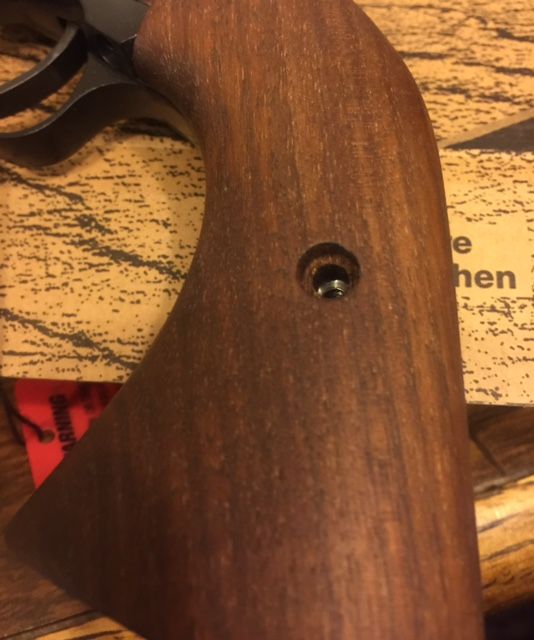 The screw is missing!!
The grips both still seem to be good and tight on that one...
I suppose I'll take the other screw out and find one that matches - or 2 the right size that match each other.
So - I have guns but no ammo!!
The ammo should be here Monday and if the weather is good I do believe I'll go to the range and shoot the one I might keep.
Maybe I'll have Tolley make me an old west holster and carry one on each hip.
I'll just open-carry everywhere!!
Might be kinda hard to drive a vehicle or sit in my chair at work...
It's be OK on the Harley though!!
I wonder how many people would "call it in" when they saw some dude ridin' down the road with revolver strapped to each hip??
Anyway - These revolvers look good to me!!
And I don't think a guy can get into a decently made new 44 Magnum for much cheaper than what these cost.
The "Dirty Harry" S&W Model 29 is over 2-1/2 times more expensive and the 629 double - and that's my cost.
I'm sure it would cost the end user even more!!