Got a gun in to transfer that I've always wanted to see: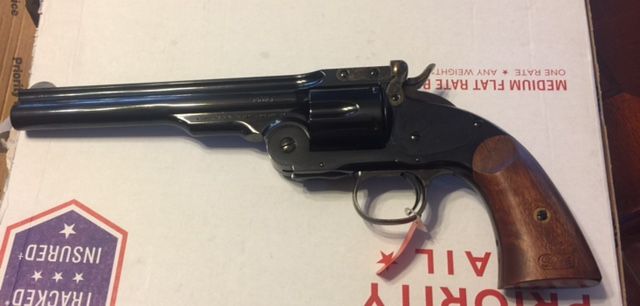 It really does pivot open - Like it's made out of 2 main parts: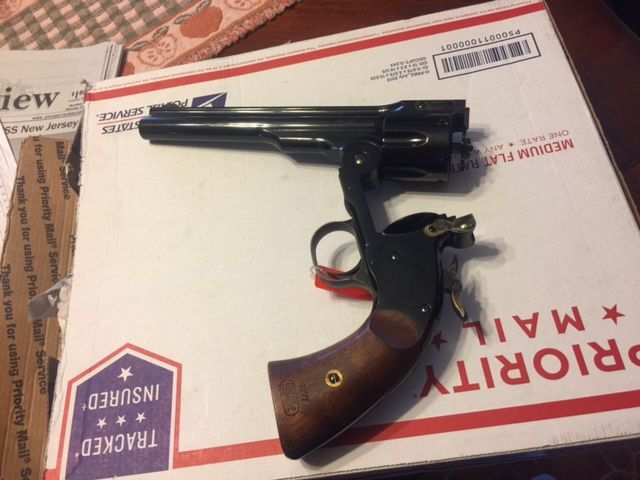 And the center of the cylinder pushes all the cartridges out as it pivots open:
And I REALLY like this part!!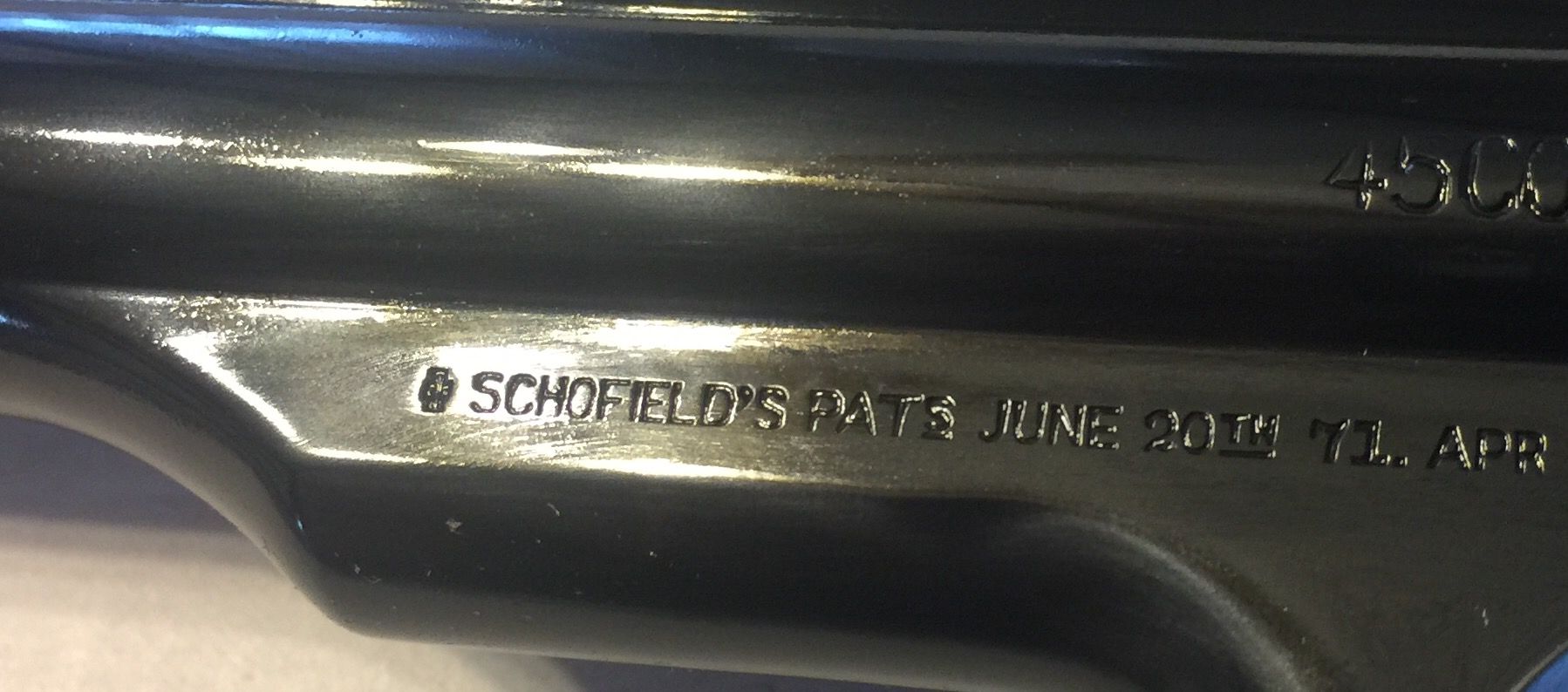 It's made by Uberti and is reproduction of a Schofield Revolver or a S&W Model 3.
I think I want one now - but that probably ain't gonna happen!!
They are pretty expensive and I still have a bunch of doctor bills to pay... )-:
Uberti and Cimarron make reproductions - I can get a new Cimarron with a 7" barrel for $850....
And even more is the Urberti at $925+ )-:
A little over my head for right now.
But it was awesome to be able to have a good look at this one!!