Went to the range and tried out the new Timney Trigger in the AR and some "hot" reloads for the rifle length gas system.
I have a 24" SS heavy barreled upper with the rifle length gas system and it wouldn't cycle with the reloads I have for my
16" barrel carbine length gas system...
The Hot Reloads were at the recommended max in my reloading manual. Hoping more pressure would do the trick.
And I was pretty excited too!!
Haven't got to "play" with my guns much lately...
Got the targets hung and got my stuff unloaded.
Brought my AR and my model beloved 788 Remington too in .308
1st time I got to try my new rest with a rifle too!!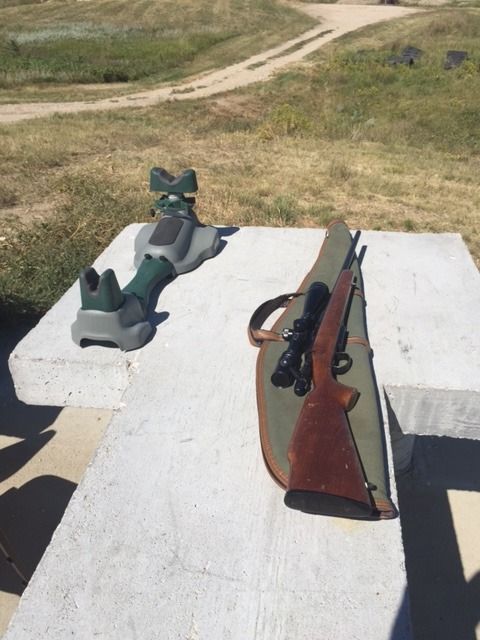 I got out my ear muffs - I bought these things from the local NAPA store about 10 years ago.
Sat down and went to put them on and...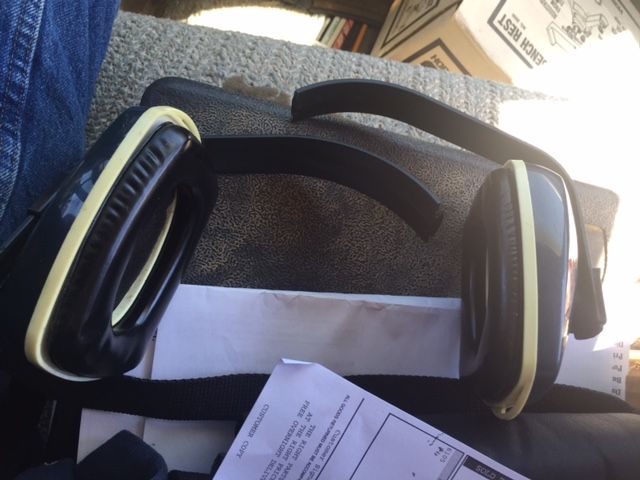 Damn it!!
So I had to load my stuff back up and headed back to town and went to - you guessed it!! The NAPA store!!
Hoped nobody would be shooting at my targets while I was gone...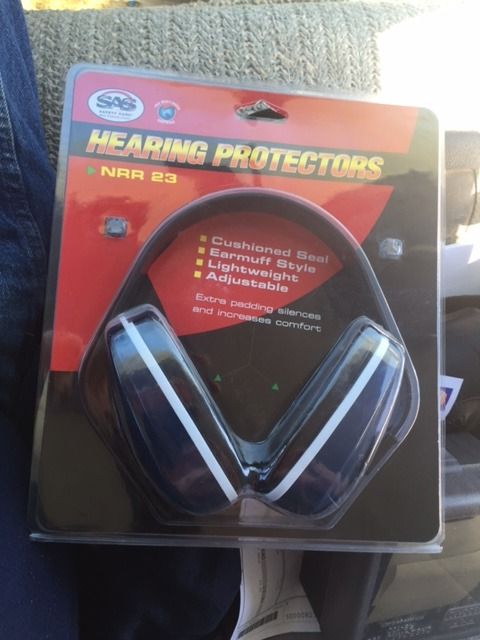 This pair is identical to the old ones and was about twice as expensive as the 1st pair - inflation, I guess...
Anyway, with the new rest, it sure makes target shooting a lot easier than what I was doing before.
Almost felt like I was cheating!!
This was the 1st five shots with the AR and the Hot Reloads and some cheap 52gr MidwayUSA flat bottomed HP "Dog-Town" bullets:
Not great, but not too shabby!! 1st time with the new rest and new trigger...
The 2nd 5 shot group was the same load, but with some Hornady 52r BTHP match bullets and scope adjustment the same.
I should have stopped after the 1st three shots!!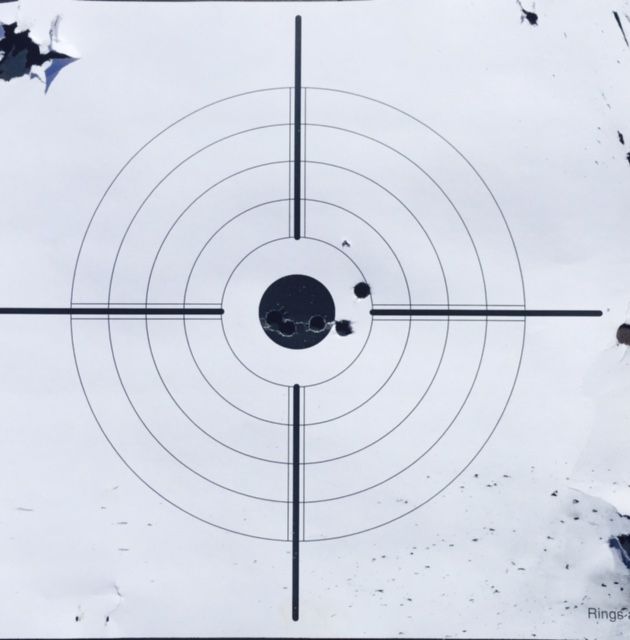 They were al in the 1" bullseye.
And the other good thing - it cycled fine with both 5 shot groups.
I was going on a prairie dog hunt this weekend and I wanted to get it sighted in and make sure it cycled properly.
I figgered I was all set!!
I went back home and loaded about 300 rounds with this load on my Load-Master.
When I went on the prairie dog hunt Sunday, the darn thing cycled fine for the first 3 or 4 10rd mags.
Then the darn thing got so it wouldn't cycle right for 3 or 4 out of 10 rounds...
So I'll have to do some more investigating.
Sucks that I loaded all that ammo and it may not be right for it now...
I'm glad I brought my 308 as a back-up.
I did score a couple of 250-275 yard kills with the AR!!
And had a great time overall - been 10+ years since the last time i've hunted prairie dogs.
I feel kinda bad shooting those cute little bastards!!
But they reproduce like crazy and the ranchers don't like 'em because a cow can step in a hole and break a leg.
Anyway, I need to get some reloading done for my Beloved JHP 45 Hi-Point next.
I've got close to 3,000 pieces of brass for it.
I have 500 cast bullets I bought from a fellow on FB I want to try.
The fellow was highly recommended by another member here and they sure look like good bullets!!
I might start on that today (Monday) as we have a heck of a rain storm going on right now...
Thanks!!