Randy, This is THE answer for me...
Believe me - I hate picking up brass more than anyone!!
Caldwell brass catcher and home made stand.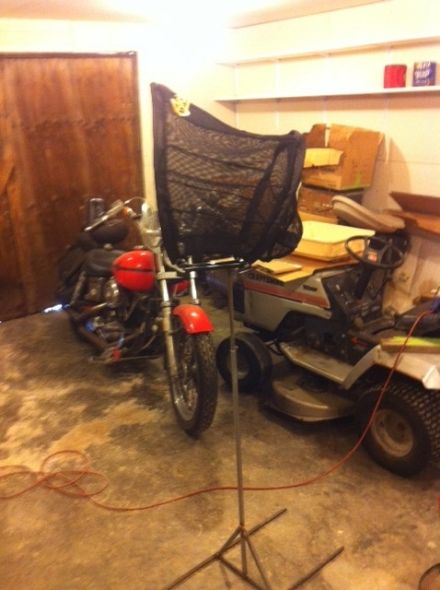 Brass catcher has a metal plate where it's all held together and has a couple 1/4" threaded holes I put bolts thru
to make "studs" that are on the bottom so I can wing-nut the brass catcher on and off the stand quickly.
That thinner piece of metal (where the wing-nuts are) will be welded to the top of the stand.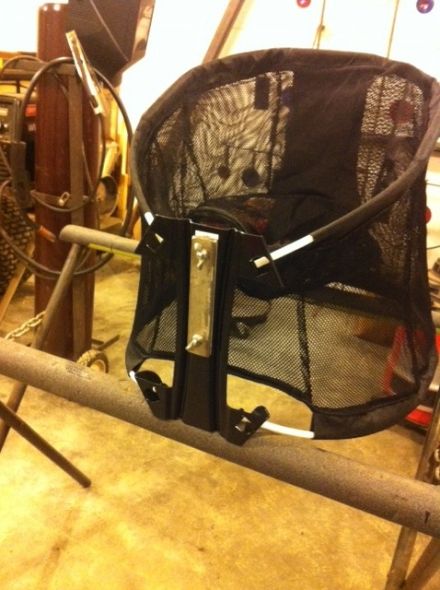 A little closer view - With these 2 pictures, you can see the brass catcher itself is very easy to take apart.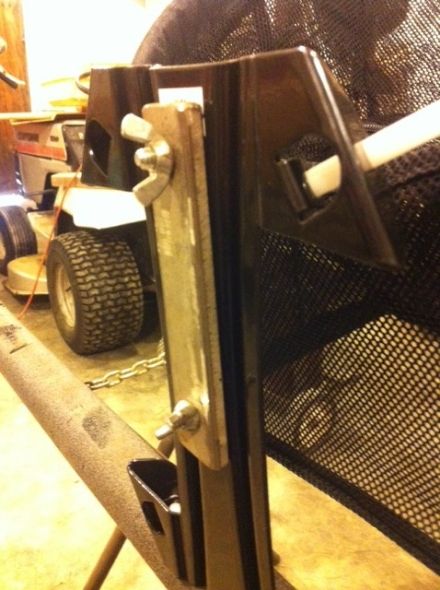 Just pull out the plastic ends and it collapses flat.
I keep this - along with 2 home made free standing metal targets - in my suburban 24/7 so I'm ready
to go to the range at all times!!
I am not blessed with living on some land out-of-town like you...
Where you can kick open the back door and unload a mag full AR or 9mm any time you want...
Below is the bottom of 2 piece stand:
If it's a windy day, I have 2 chunks of concrete I keep in my suburban.
I put 1 or both on one of these 4 "legs" and that holds it in place so the shooting never stops!! (-:
Top part slides into the bottom and is height-adjustable with this Hi-Tech NAPA hose clamp...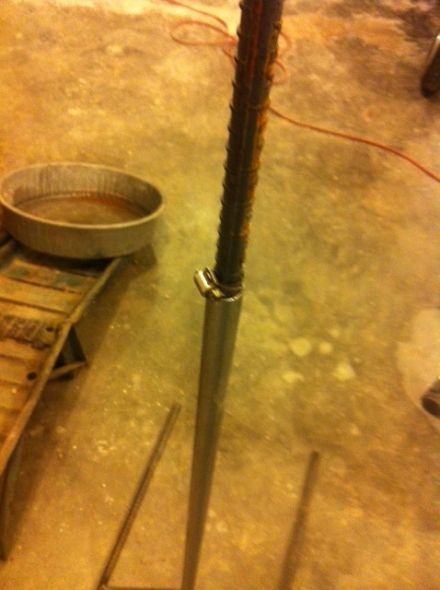 Below is the finished stand - except for welding the top on... Where the brass catcher would "wing-nut" on it.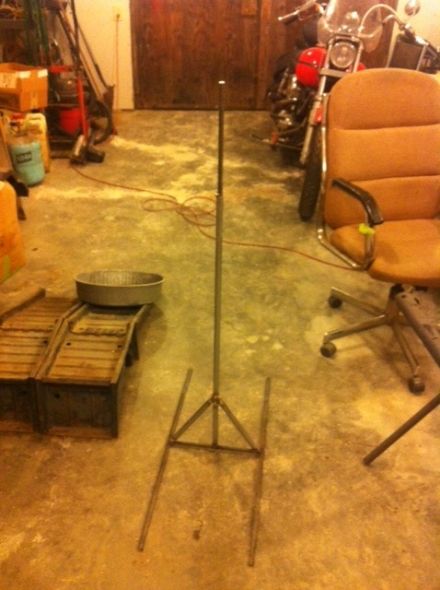 You can see I built it out of rebar and conduit - inexpensive stuff I had laying around.
I have to adjust the height and stand in the same spot when I shoot...
But, after a 100 rounds or so I unzip the back of the brass catcher just a little and all my 45 brass flows right into a coffee can!!
Randy - I'll just build you one or these and drop it off at your house...
I know it won't be right - but you can tweak it to fit you.
Whadda you say??
I owe you one anyway... For all the Load-Master advise you gave me!!
You might have to PM your address to me though...