Well, my mom passed away a little over 2 years ago and since we live close by, the kids decided to keep mom and dad's things at our house. And one thing I thought was really neat is this little .25 pistol that belonged to dad. I think he bought it when he was in Europe in WW2, and it was his back up gun.
I did a little research on it. It sez STAR B ECHEVERRIA and below that EIBAR - ESPANA and after that S.A. Cal. 6.35 -25 on the slide. It sez STAR TRADE MARK on the grips and has the letters CO on the bottom of the grip next to where the magazine goes in.
About all I could find is I think it was made around 1933 and it's made in Spain.
It sure is a neat looking little gun! I've always liked it but have never shot it. I'll see if I can post a picture or 2 of it. Anyway, that's part of the reason I wanted to get my own little .25 pistol.
I posted some pictures of it on another forum and have a pretty good idea what it is and where it came from.
I thought maybe you guys might be able to tell me a little more about it.
A few pictures: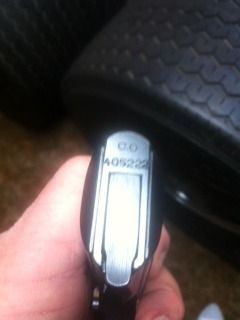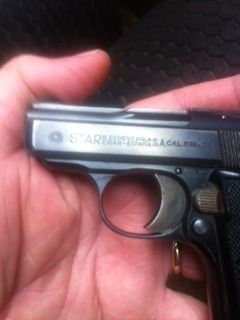 Sorry about the crappy cell phone pictures. I can take some better ones if you like.
What do you guys think?? It looks like a baby 1911. I also have a box of old .25 ammo that was with it I should post a picture of too.
Don't know if this qualifies as "odd", but it is different!!