Here is the last test fitting before finishing the stock.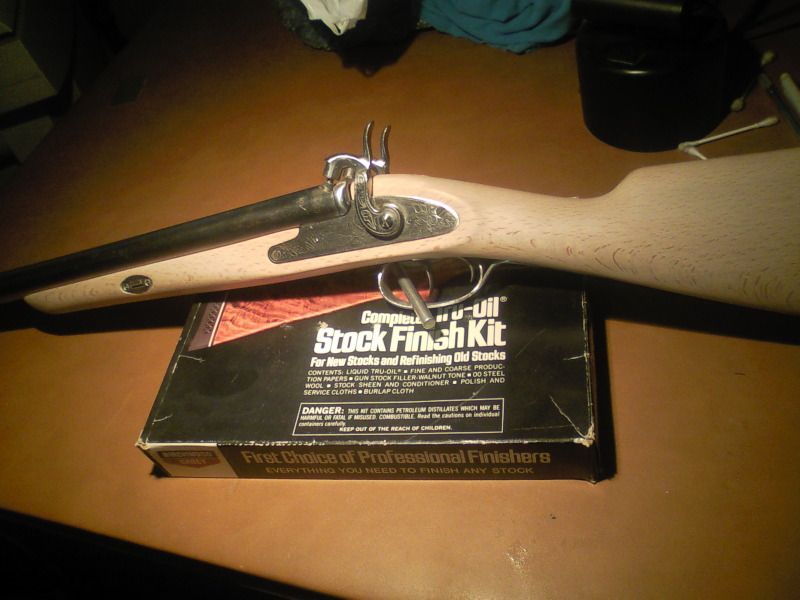 Here is the wood right after the Rit dye stain and before buffing it. Waiting for it to dry.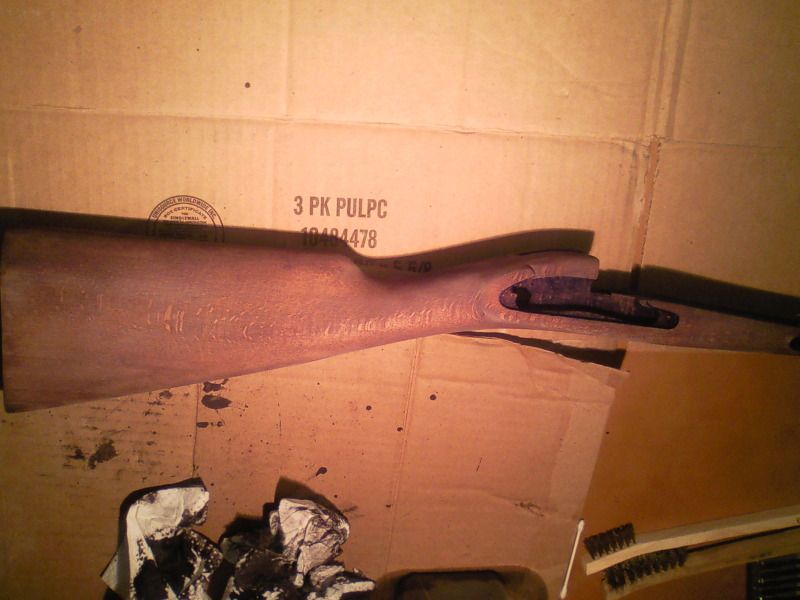 After buffing but before BLO coat.
Different colors because I was trying to find the best camera setting to show it best.
Here is the first coat of BLO over the Rit dye stain.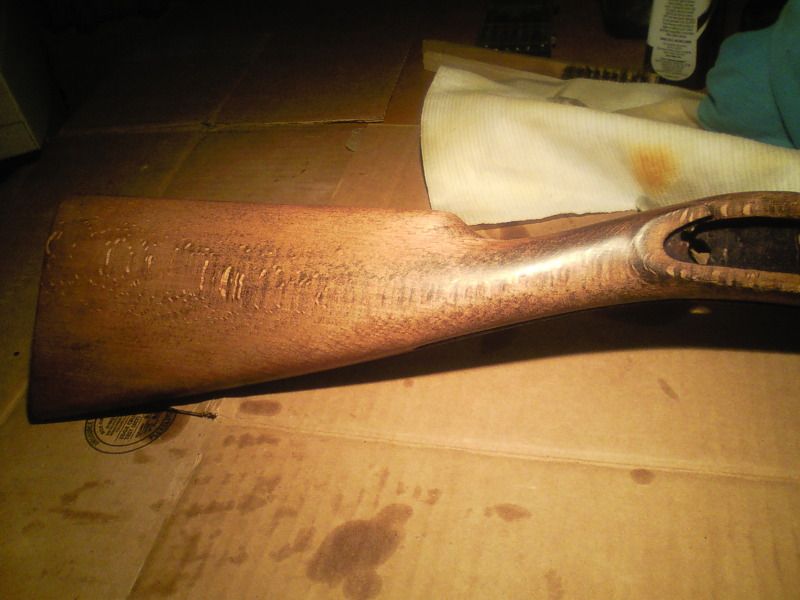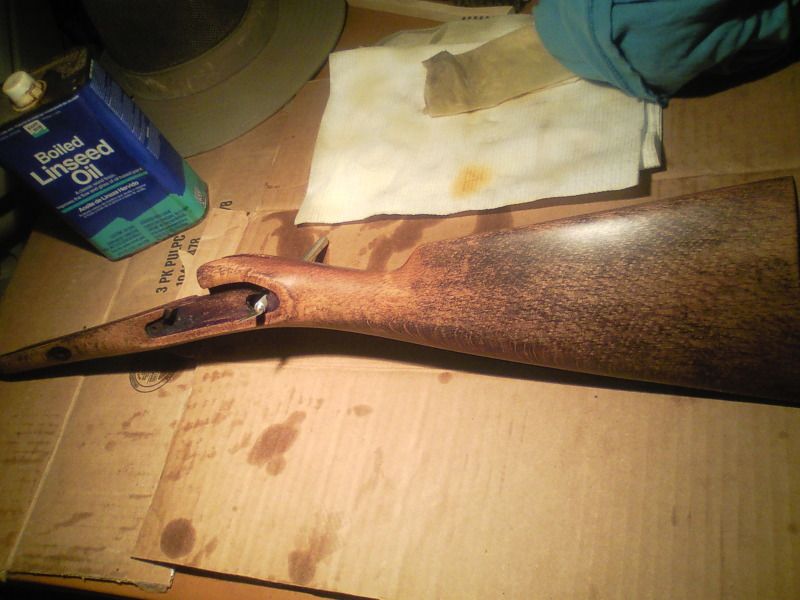 SOoo, halfway done with finishing, more stain, more BLO coats, more buffing....
No more stain yet just a scrub coat with BLO and here's a test fitting afterwards to make sure the wood hasn't swelled since it drank a LOT of oil.
This is after an alcohol based dark brown leather dye. It's a bit too red for me but the word is that the BLO will darken with age and mellow the red down some. Got a few more BLO coats to do and then I'm going to try and make some 1/3 mix (Finnish finish or Gunnies paste) to finish it up.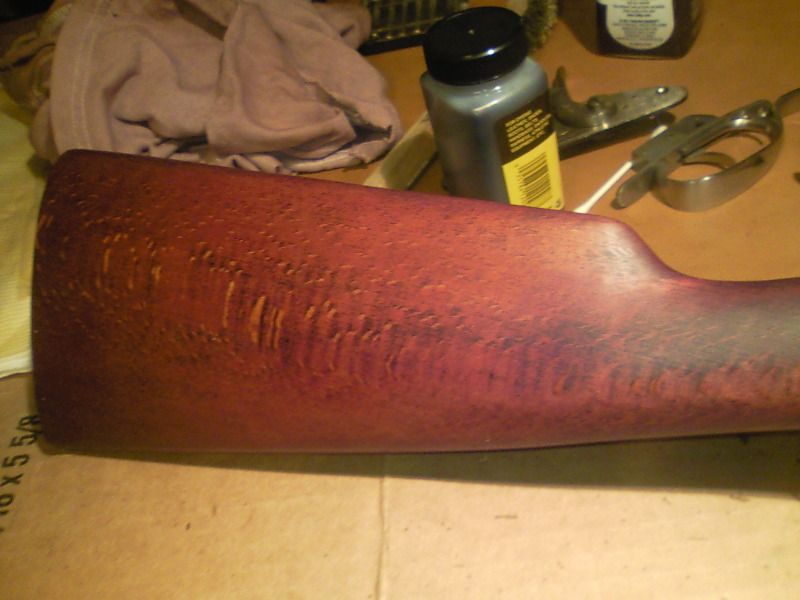 Second handrubbed BLO coat 7/01/12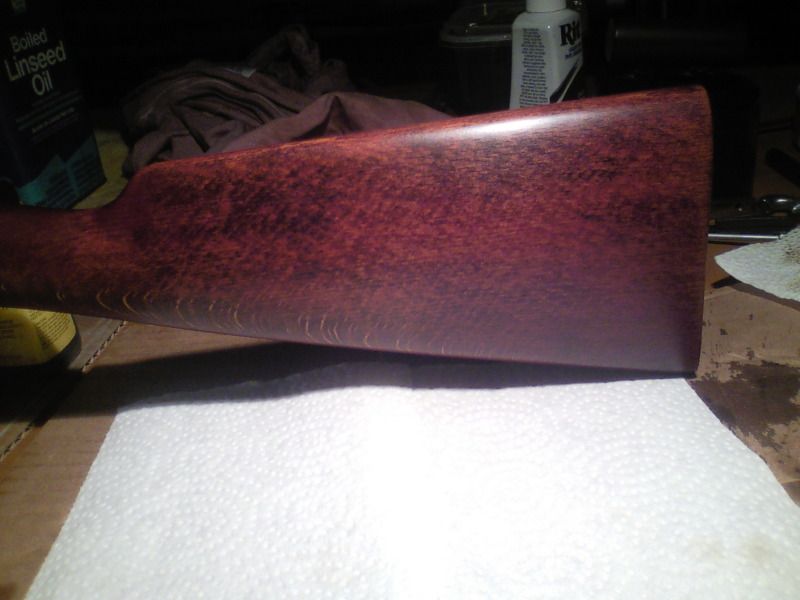 In the sun after a afternoon of baking in 100* heat in the sun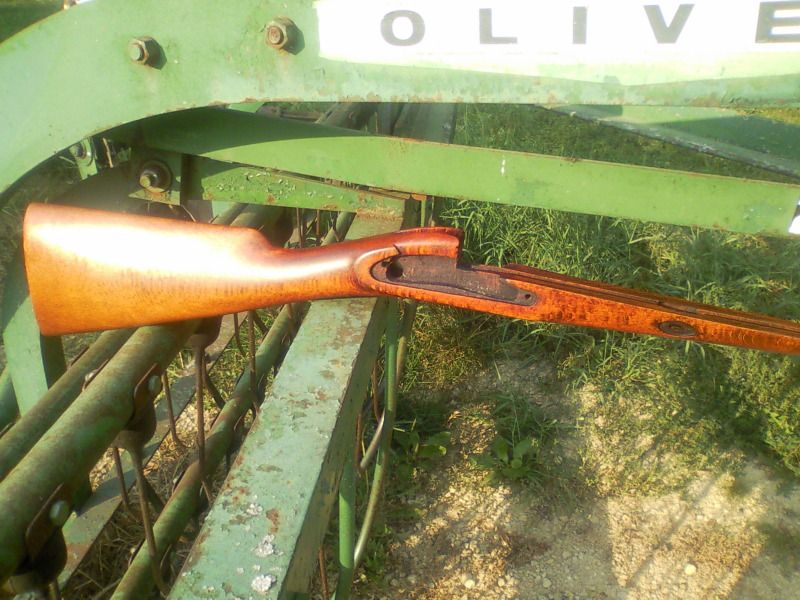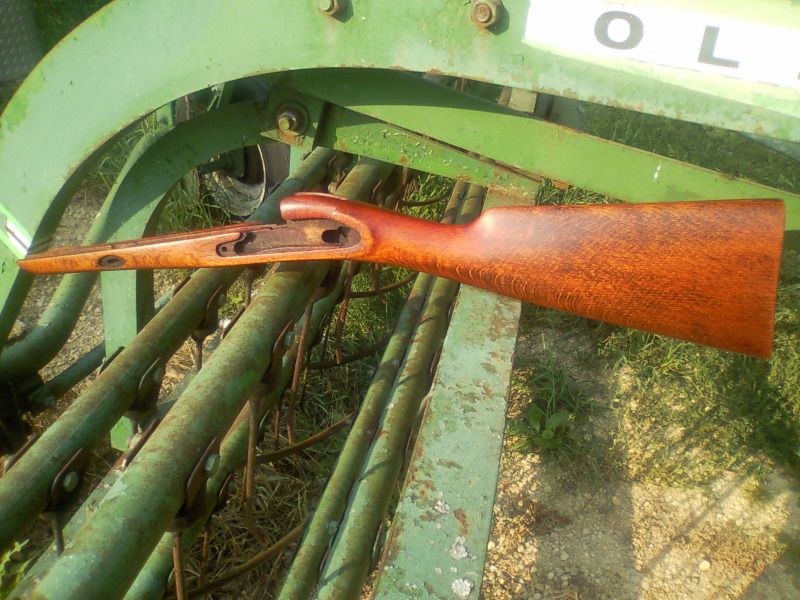 I'm starting to like it. I think that this will be the last BLO coat, the sun caused it to ooze oil. Not unexpected since this last coat hadn't dried completely before I took it outside. It accomplished what I wanted it to do I think. It pulled some more color out of it. When I wiped it down it really showed on the rag.
Added July 12, 2012
Put another couple of handrubbed BLO coats on it but didn't notice any changes so I waxed it. This is it. All I'm going to do for now.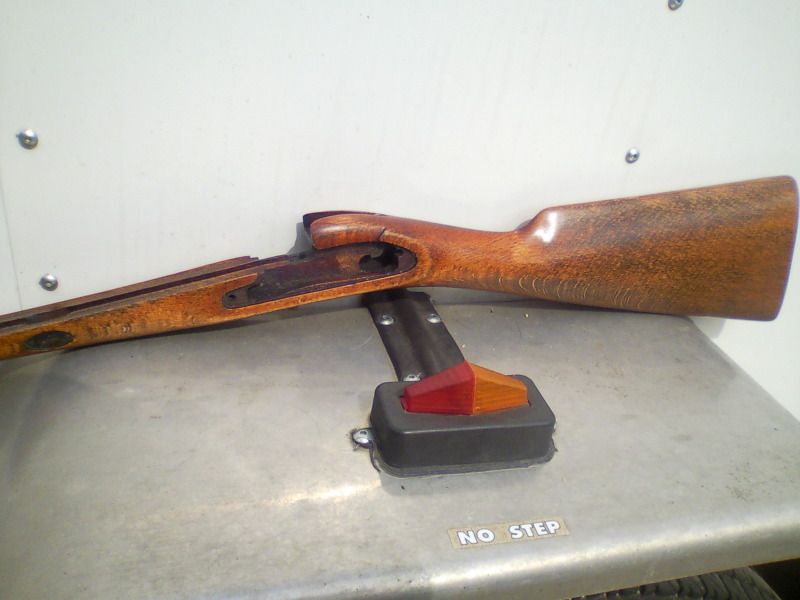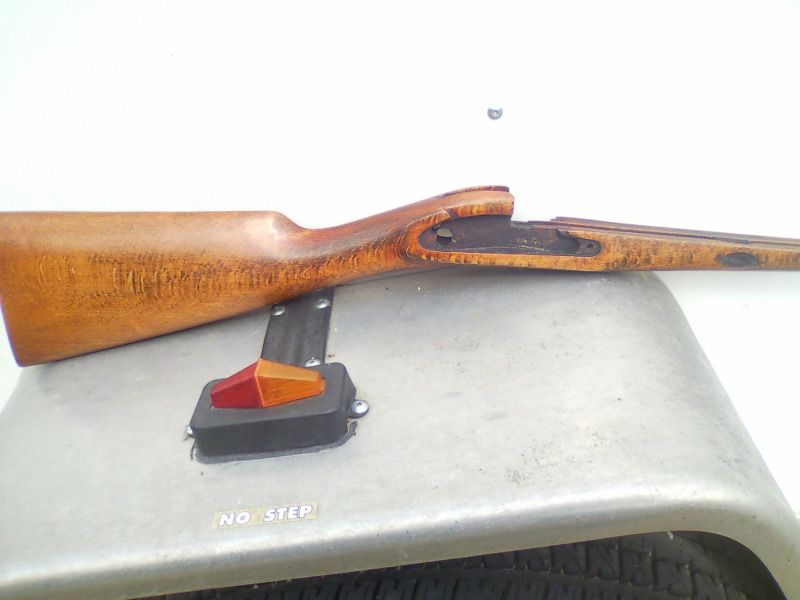 So it is what it is.
Now I need info on bluing or browning metal. Things are going slower because I'm back in school now.

_________________
http://smalltowngunshops.blogspot.com/

"It is foolish and wrong to mourn the men who died. Rather we should thank God that such men lived." — General George S. Patton

May we always realize the cost of our freedom. We can never repay them, but the very least we can do is uphold the ideals that they died protecting and honor them in the choices we make each day.



"If Tyranny and Oppression come to this land, it will be in the guise of fighting a foreign enemy."

-James Madison
It's gettin close boys. The time is near.

The greatest

RE

-productive force is human selfishness (Say NO! to population growth!).

--No good deed goes unpunished--

When we do good, nobody remembers, when we do bad, nobody forgets. --unknown

Just because you are unnatural, bizarre, bring problems on yourself, and don't fit in does not mean I dislike you...well, yeah it does

"Life should not be a journey to the grave with the intention of arriving safely in a pretty and well preserved body, but rather to skid in broadside in a cloud of smoke, thoroughly used up, totally worn out, and loudly proclaiming "Wow! What a Ride!" ― Hunter S. Thompson