These are some of the other holsters that I make. So far they are only for guns I own, I'm looking to get some of the training "blue guns" to add to the ones I can make but $50 each will take some time. I don't do as much forming as some people do at this point but the retention on my holsters is pretty good even after a good break in period. I'm gonna show these on me so let's keep the fat jokes to a minimum, not that I care but some others may.
First up is a pancake holster that I've used as my daily carry for about a year now for my 1911 commander.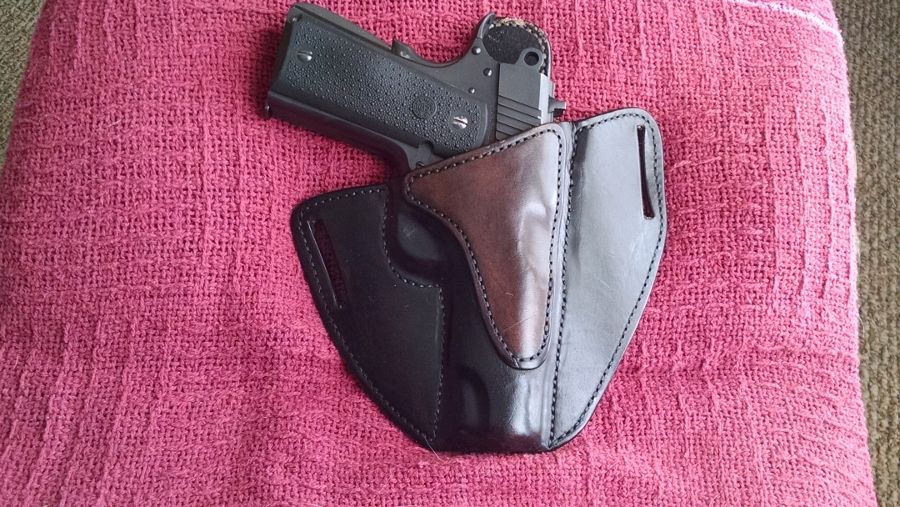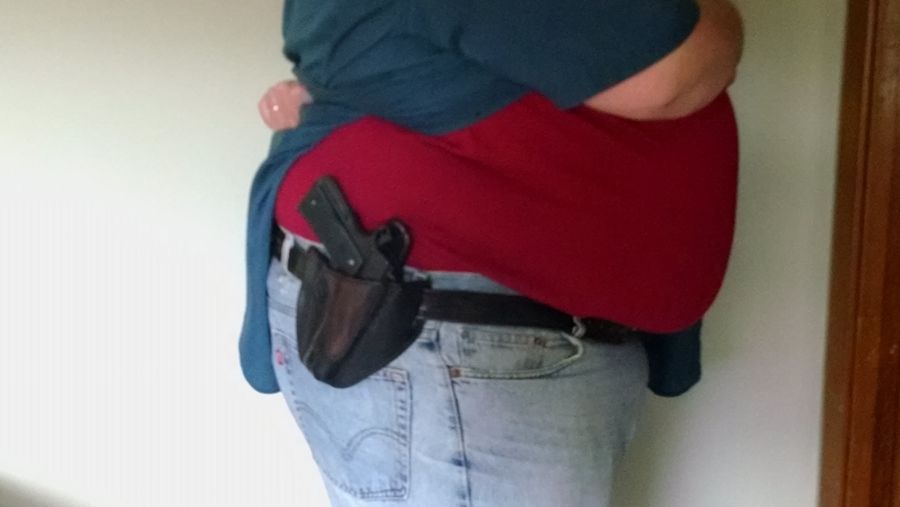 Next, pancake holster with a thumb break for a S&W SW9VE Sigma.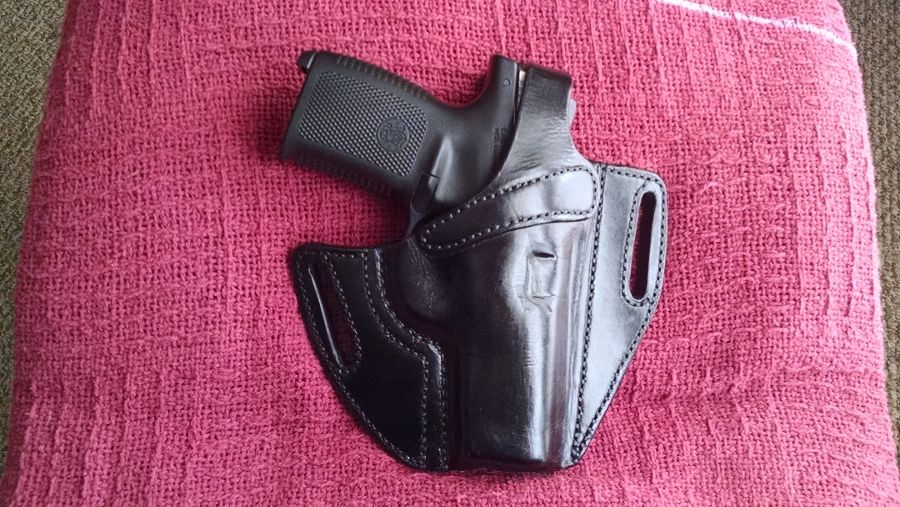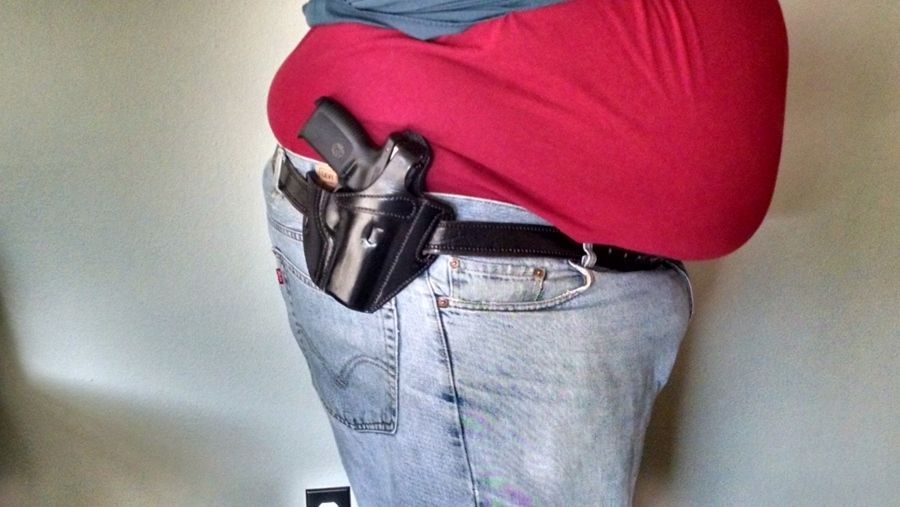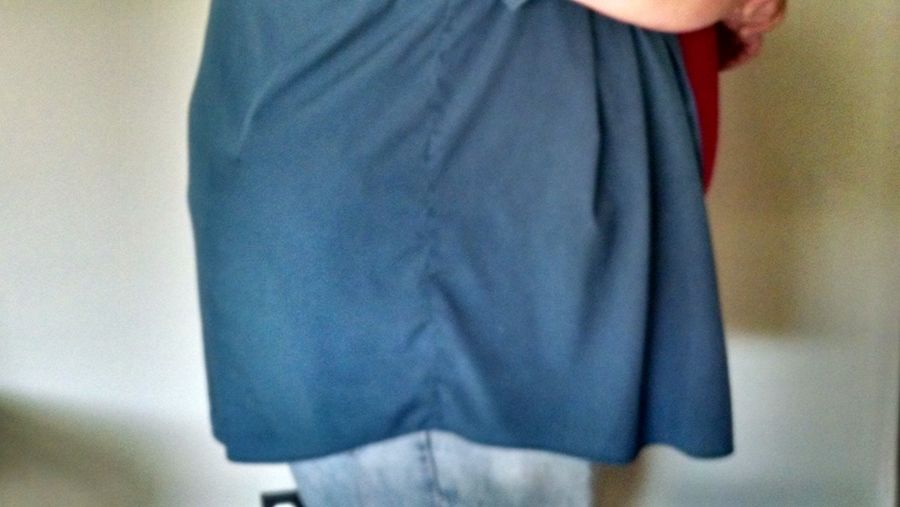 [/URL]
Next is an Avenger style with a thumb break for a S&W SW9VE Sigma.
Next, my first IWB. This is also for the Sigma. I did make some adjustments to the pattern because, after wearing it for a day, I decided the "sweat shield" needed to be bigger for us "fluffy" guys (it pinched my "love handles"). Most of the ones that I have seen in this style use metal clips or 2 smaller straps, I think the single, wide strap adds stability.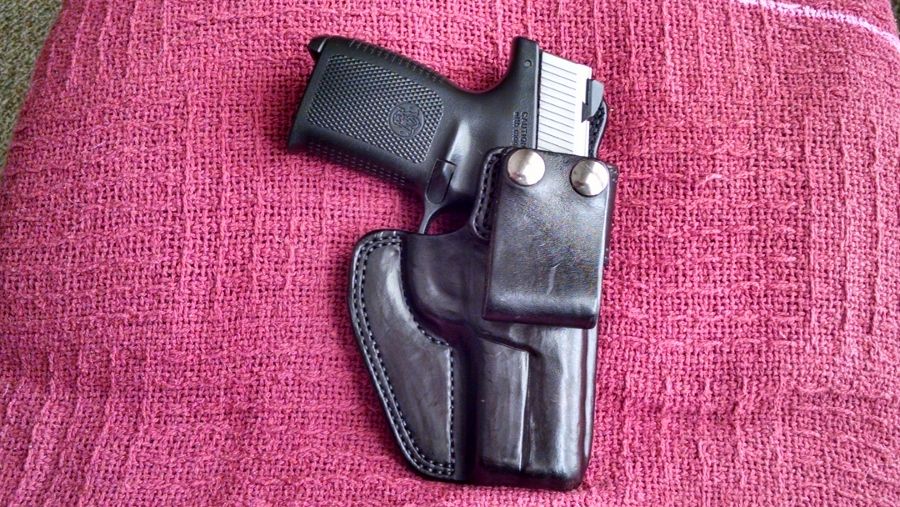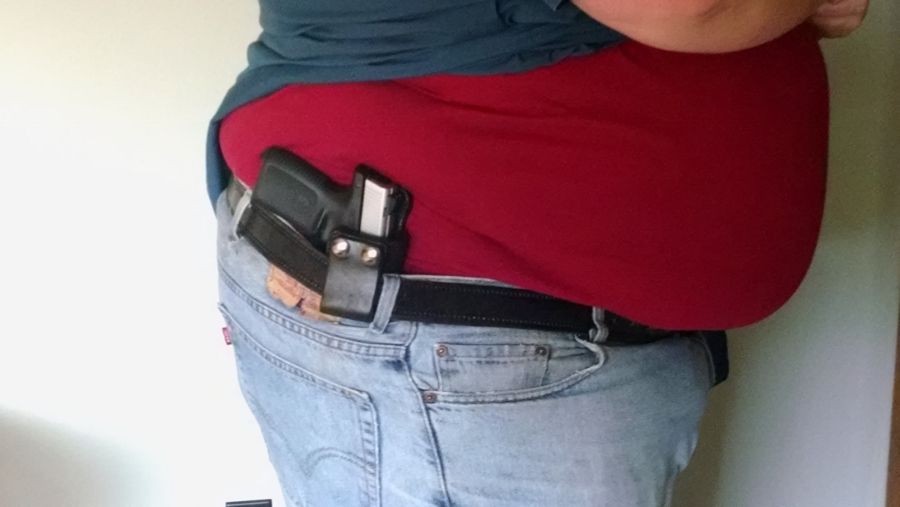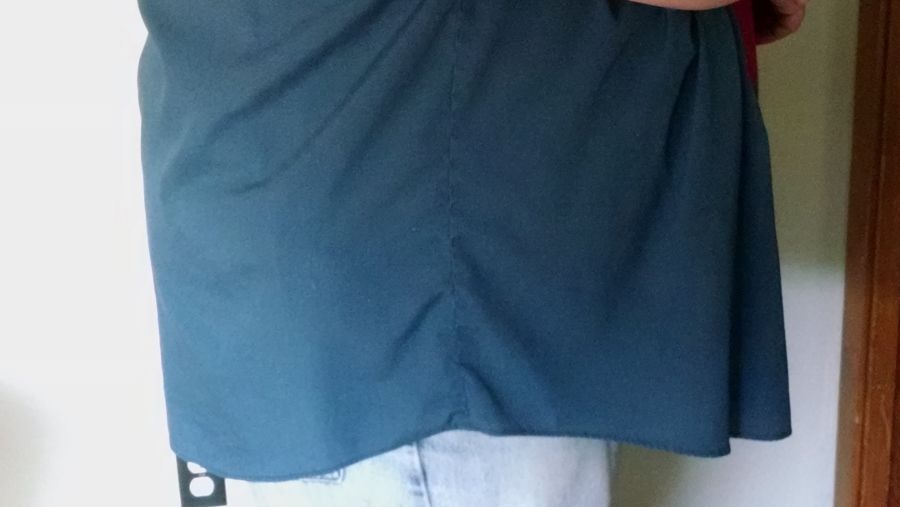 Next is my first tuckable IWB for my new Glock 27. At first it was positioned too far in the waist band and it was difficult to draw for me, probably ok for a skinny guy. After I adjusted the carry height it was much more comfortable. Both of the IWB holster maintain their shape when the gun is drawn and are easy to reholster.
I do make other things from leather as well. I haven't really figured out pricing yet so I'm open to see what you folks would pay for something like these, I've seen prices on the internet from $29.95 to $150 for custom holsters. My thoughts are in the $40 to $60 range.
Any way comments and criticism is welcome, I can only get better.