Now THAT'S what I'm talking about!!! Nice job ynot!
ynot wrote:
I used a 5/16 socket head cap screw to make a small piece that I soldered on to the safety lever for easier use. It already had a straight knurl on it and it made a nice rounded profile. It works great but I wish I had made it a little thinner, it's just a tad too thick.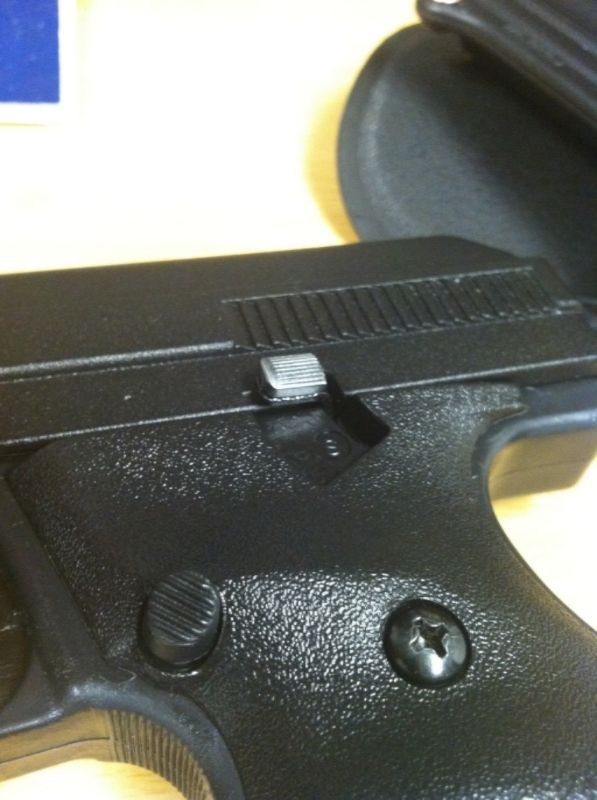 _________________


"Is my HP my favorite gun? No... Is it the BEST value? Very likely. Will it work when you need it to go bang? I'd bet my life on it."


Attributed to Ex and he'll take credit for anything he can get!



"All it takes for evil to flourish is for good men to stand by and do nothing."


Attributed to Edmund Burke, though it's source cannot be proven.



"Those who stand for nothing, fall for anything"


Alexander Hamilton

Sorry to see you go Dean. Never enough time and it makes
us all realize just what being mortal is. You have been a true friend to me
and I will miss you every day.


"I predict future happiness for Americans if they can prevent the government
from wasting the labors of the people under the pretence of taking care of
them."
Thomas Jefferson

Not having Windows on your computer is like
not having bricks tied to your dogs collar.

http://linuxmint.com



The shin bone is a device for finding furniture in a dark room.





If the mentally deficient are not allowed to own guns then why should they be allowed to make gun laws?