This is more an FYI for new owners.
As a new owner 6 weeks ago, I was looking for ideas and guidance.
There are hours of videos out there with folks doing the various mods to their HP guns.
I had polished the feed ramp before ever firing the gun.
I went to a local indoor range, told the RSO I hadn't fired a gun in decades and never a semi and I asked if he would check it out before I used it.
He made the normal comments about HP's, checked the gun, commented on a rough slide action, fired a magazine and mentioned a rough and inconsistent trigger action.
He worked with me and I noticed the points he was making.
Here's what I did.
Slide
I found a small piece of polymer still on the frame under the slide, I removed it with a razor blade.
I also used a little gun grease on the frame where the slide was in contact with the metal rails in the polymer.
Huge difference. (The scratches were there when I removed the slide the 1st time).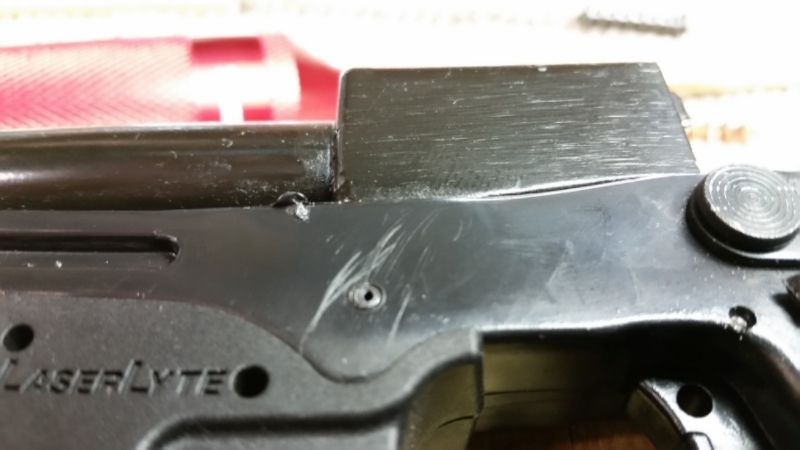 Trigger Action
I broke the gun down, greased the SEAR and spring. I reassembled it and dry-fired, it was a little smoother, but I still felt roughness while squeezing.
And the slower I squeezed, the more pronounced it was.
Teardown again.
To the naked eye, it appeared the inside corner of the trigger assy. (18) had areas of paint already worn off, but still had paint "lines".
Using a magnifier, I could see minute grooves in the corner section running across from side to side. I figured the bottom edge of the sear cam (11) was catching in the grooves, causing the trigger issue.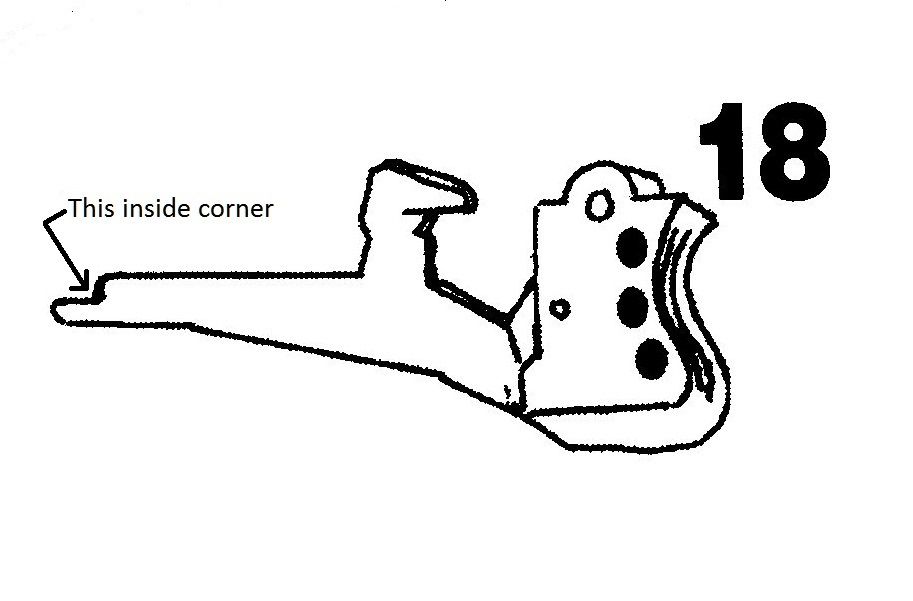 I also noticed the outside bottom of the sear cam (11) had a "sharp edge" on the corner. I figure it was from the stamping process when the cam was made.
Using 320 grit paper, I sanded the bottom edge of the cam enough to remove the sharp edge and (barely) rounded-off the entire bottom edge.
Then finished it with 000 steel wool.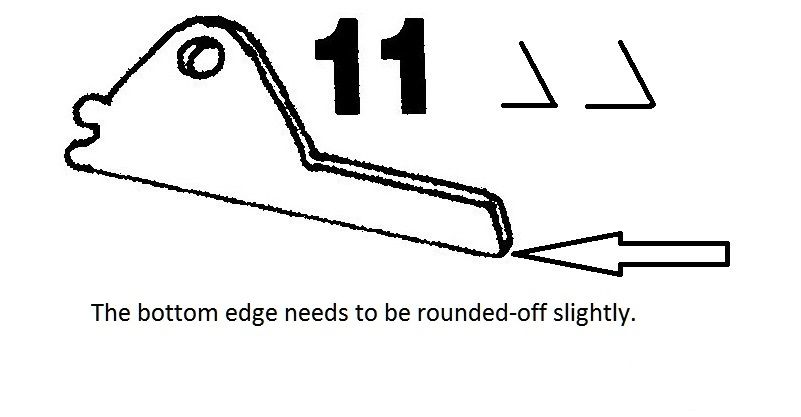 I did the same process with the corner of the trigger assembly and only until the lines of paint were gone and the corner was smooth.
I used a little grease again between the frame and the trigger assembly and also the sear cam and reassembled.
I did numerous dry fires (with snap caps) until I was confident everything was smoother and not just my imagination.
The comment that a proper trigger squeeze is when the trigger "fire" surprises the person. I can now say that's the case, before the roughness while squeezing "hid" the surprise. I'll see what happens using live ammo.
We'll see what the RSO says next.
Of course your YMMV, but I hope this helps someone.
Regards,
drk