I stopped in at Cabelas today and picked up my two C9 pistols.
I waited until the oldest guy behind the counter was free and I asked him.
I showed him my FFL and plainly explained the name on the FFL is MINE...
I also showed him my drivers license.
He actually sorta seemed to know what he was doing!!
He filled out a bunch of stuff on a computer and did have to call some other guy,
Then together they got it done.
But it still took them quite awhile!!!
I told them at least they didn't have to fill out a multiple sales form and send it to the FBI and the local top cop.
And he turned around and said, "I know - I'm glad about that!!
While waiting, I looked around a bit...
These are the 22 shells the had on the shelf:
Looks like plenty!!
Anyway, I have the C9's at home now.
They gave me the boxes they were shipped in: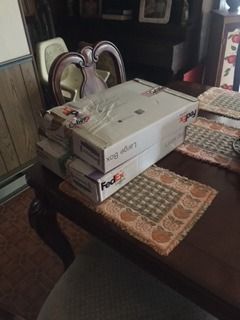 I wonder if they could put a few more stickers on the outside of the plastic cases..!!!???!!!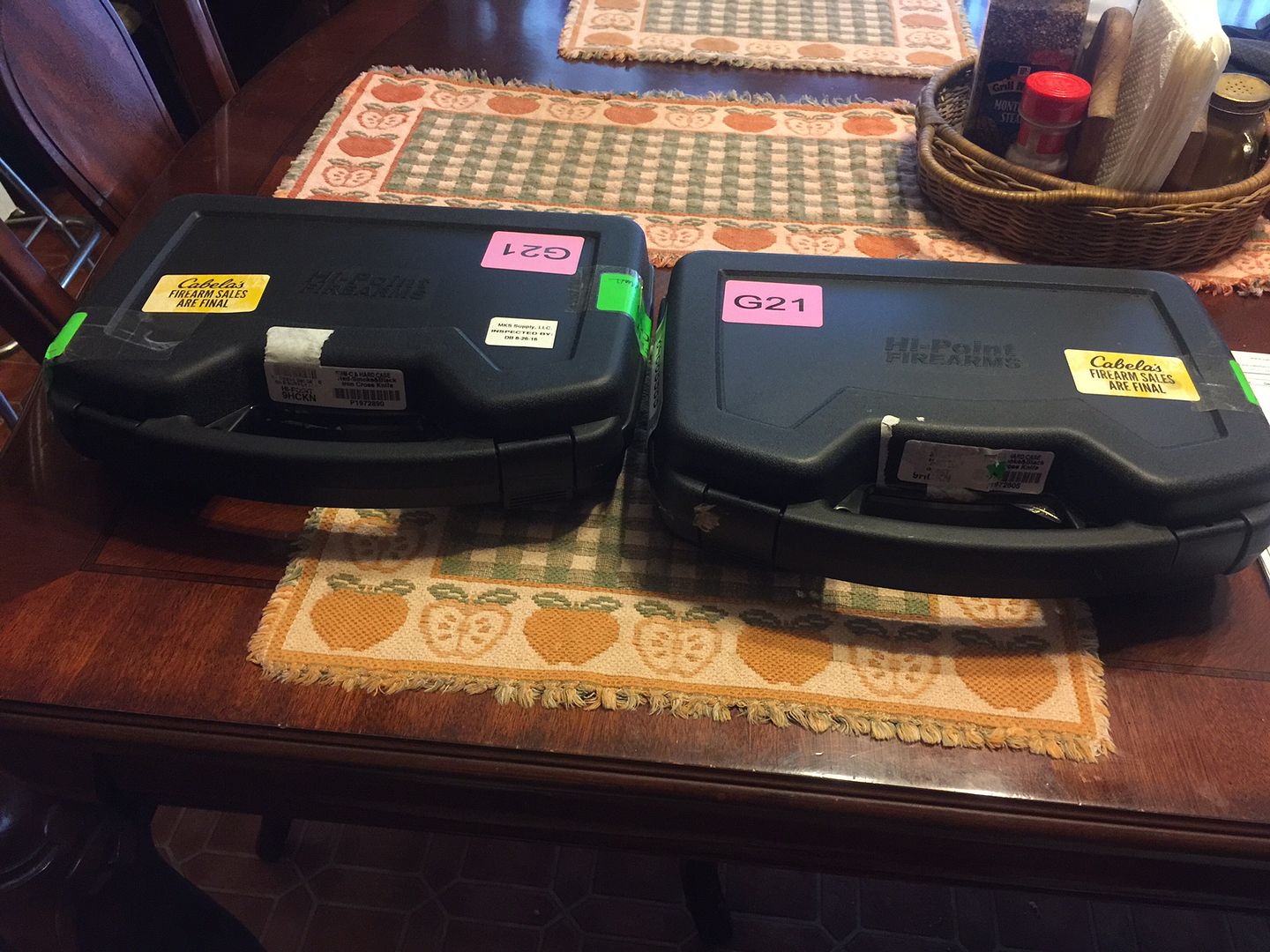 Another thing I wasn't too impressed with is they opened the box
the knife was in and wasn't very careful about it.
I am planning on selling these!!
Sometimes people notice that kind of stuff...
I guess I could just get rid of the box...
The guy behind the counter said, Geez!! These come with a $50 knife too!!
And it is a pretty nice knife!!
Certainly Not an "Ex Quality" knife...
But A Kershaw with a cool Hi-Point Logo:
So - for around a $100 for a C9 with the case and the Kershaw knife...
That's a pretty good deal!!
I've never owned a "working" 9mm pistol - seems like everyone else on earth has - but not me.
So I am SERIOUSLY considering keeping one for myself!!!
As a member of a Highly Esteemed Site like this one - A guy should own one of each!!
I have the JHP and the 4595...
So I'll think about it - I don't need it - It'd just be kinda fun to have one. (-:
Anyway - They're home - That's the main thing!!