I recently got some AR parts in, and when I opened the box and went through everything, they forgot to send me the 2 gas tubes I ordered.
They charged me for them - checked the website and they are still in stock...
I wanted to order a couple other things anyway, so I did, and they are going to throw the gas tubes in with this next order.
In the mean time - I don't want to put these rifles together without the gas tubes, so I have some time to kill...
!n looking around, there seems to be quite s few options out there as far as it goes for AR barrel nut wrenches.
I did buy one already, it has 2 pins in it and it works good on the thick "free float" type barrel nuts with the holes through them.
And it actually fits on the "standard" AR nut like this one:
But I know it wouldn't hold up or work very good once a guy tried to actually torque a nut on...
So, I thought I would see if I could make one!!
I figured I could draw it up on AutoCad at work and have it cut out on our Laser cutter at work.
So after some measuring, I determined the ID of the "star" and the OD too, and made a couple circles:
Then I figured out there are 20 "points" on the "star", and what diameter would fit in between the points on the "star".
It's 18 degrees between the points, so I made some circles - 18 degrees apart: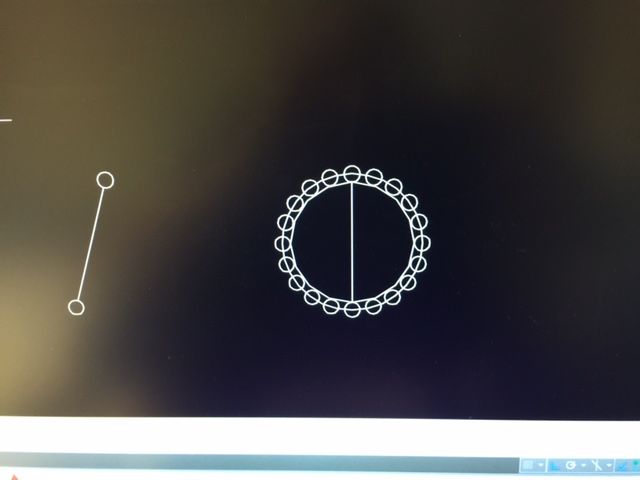 I trimmed things and ended up with this pattern.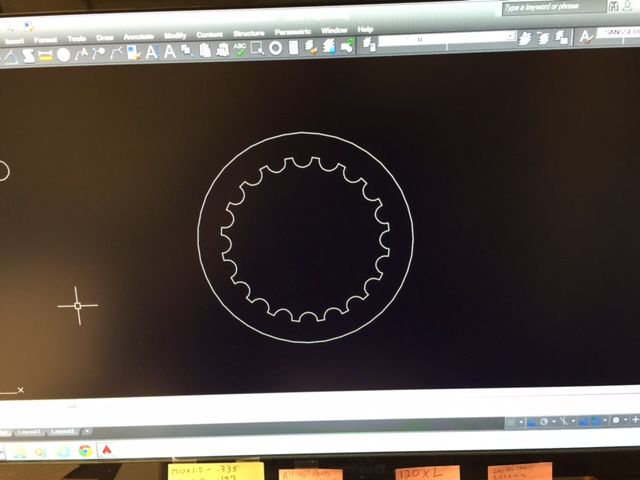 I rounded all the square corners on the "star" because it's easier for the Laser to cut out.
Then I added what would be the finished size of the wrench, with a 1/2 inch square - to fit a breaker bar or torque wrench.
I made a 2.25" circle centered around the "star" and an 1.25" circle centered around the square.
And drew a couple lines to hook them together. A little more trimming and...
I ended up with this: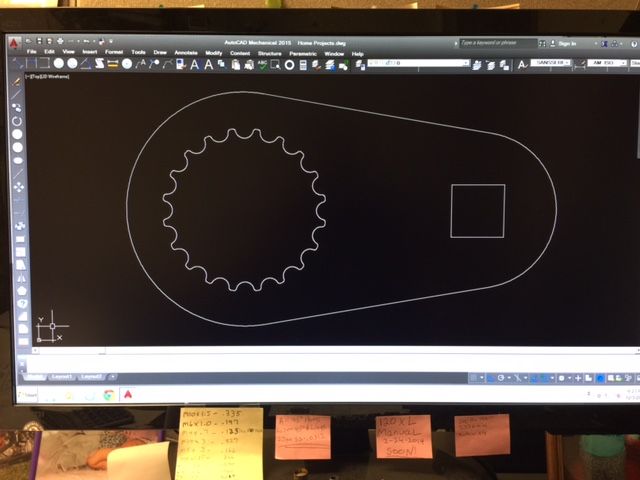 Then I moved it into our Inventor program to make it into an .ipt file:
Then I made it .179 thick, which is 7 gauge. And now we can see it in 3-D: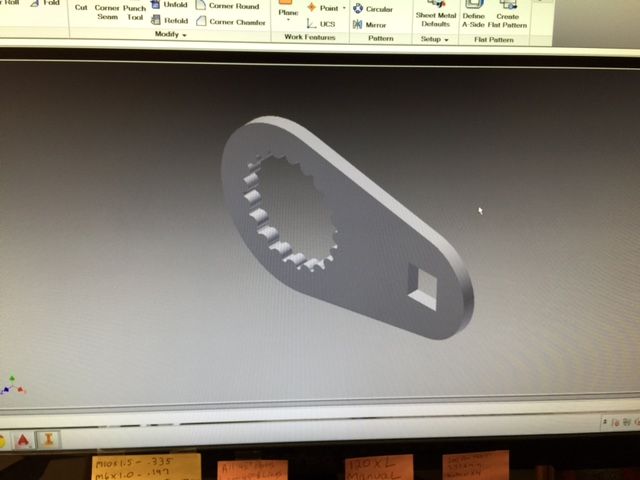 Looks pretty good on the computer, doesn't it!!
I'll convert it to an .igs file, because out Laser software works well with that type of file.
I have to go to Rapid City to a doctors appointment tomorrow so I'll find out Monday if they had
a chance to cut one out for me.
So, if they are able to cut this wrench out for me, I'll make sure to report back with how well it worked.
There are lots of things that can go wrong - from me not measuring something right or over-looking something...
I guess we'll find out before too long...
I just thought I show you guys what I do all day at work... I do have to admit that it is a LOT more fun drawing up stuff for myself!!
I doesn't pay quite as well though...