Cornhusker wrote:
waltham41 wrote:
It looks like a different world husk, do you ever get scared looking at all of that empty vastness?
Nope, I'm the biggest, baddest thing out there.
Cornhusker wrote:
I'm sure we could find 1000 yards around here somewhere.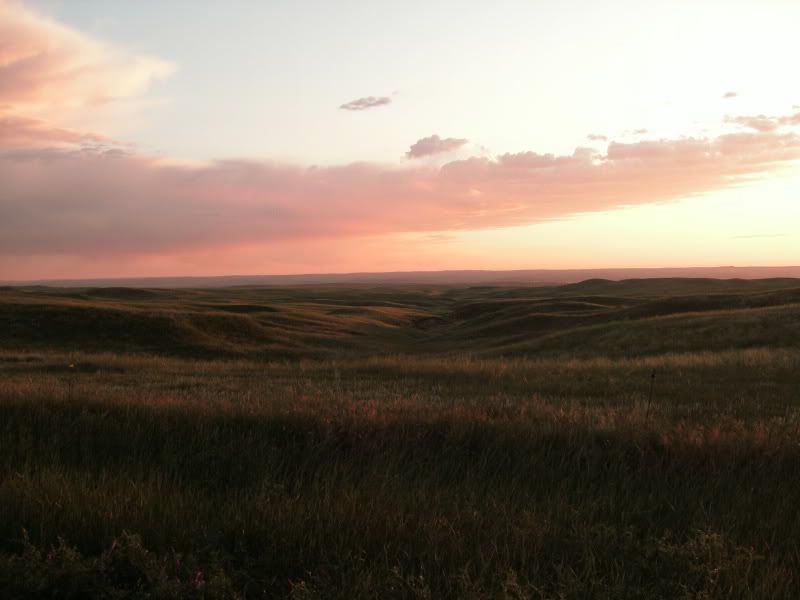 What empty vastness??
This is where you'd shoot a coyote, or a deer, or a prairie dog at 700-800+ yards...
I have a little table and chair I bring along and I use my plastic shooting rest on top too.
And there is a prairie dog town or two around here where you can spend the whole day
blasting the hell out of those cute little hole diggin' bastards!! (Sorry Randy..)
It's about the most fun I have shooting a rifle!!
And if you've shot them before - you know the sound a high powered rifle bullet makes with a solid hit - "POP!!"
I don't know how the hell you tree dwellers get to shoot at anything... Tree stand maybe? Like Ted Nugent uses on TV?
I guess there are some "Right-of-Ways" that are cleared - like for power-lines and such where you can see a little further.
Otherwise, you must have to wait for whatever critter you're after to wonder by - and then just club it because it's probably that close!!
Speaking of close...
I went for a ride through the Badlands last weekend, and prairie dogs attract a lot of attention from the tourists.
There are places you can pull over and park and basically walk right out into a prairie dog town.
And the dogs are thick this year!!
The were so many of them - They were in the ditch right next to the road!!
Laying there - sunning themselves... Saying "Shoot Me!! Shoot Me!!" when we went by.
I wanted to pull my pistol and see if I could hit one while riding by on the Harley!!!
The Park Rangers seem to frown on that sort of thing though...
But Damn - I think That'd be fun!!
Anyway - I guess if you're used to trees that's the way it is.
I go to the Black Hills several times a year and there's some trees around there!!
But after a bit - I get a little claustrophobic - I can't see anything but these damn trees!!
I guess I'm used to the open prairie with some hills and draws...
Make a stand in some round bales maybe - and see for miles in all directions.
And wait for a critter to wonder by that's so far away you can't shoot it...