Last Friday I decided to clean my guns.
An AR-15, my 308 Remington 788 and my JHP Hi-Point.
My thought at the time I should clean them and get ready for that shooting competition.
I also had some brass in vibratory cleaner (sounds better than vibrator) I left in there from the last time I went shooting.
Plus I had some other brass to clean too...
The 1st thing I discovered was if you poke a hole in a beer can right here:
It doesn't Glug at all when I pour it out and make my red beer all foamy...
Even cheap beer is pretty good with some tomato juice!!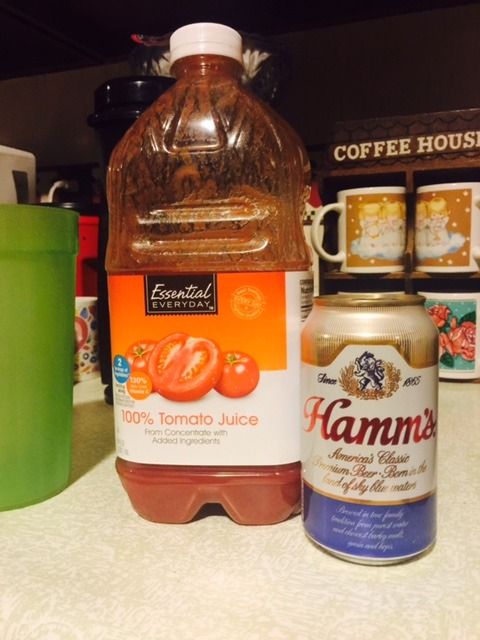 I took my vibrator out-side and my sifter and bucket and dumped and sorted the brass.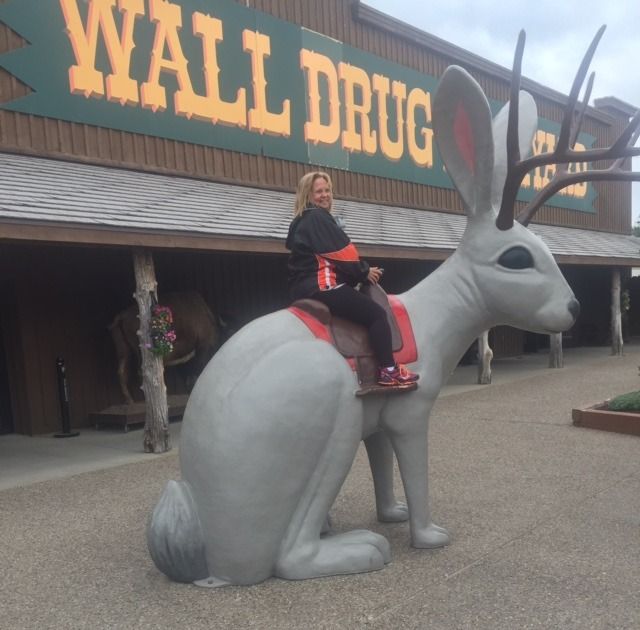 I had some 45 ACP and some 223 in the vibrator.
I do this outside on my deck because it's such a messy process - It seems like that corncob media gets everywhere.
Someday, I'd like to get one of those fancy red spin things with the hand crank to get the media out of my brass...
I think hobbles mentioned he had one or showed a video of it some time ago.
Now, I have to dump it out of each piece of brass by hand.
That thingy at the upper right is the regulator off my grill.
I bought an $89 Wally World Special grill and now it cooks stuff fast!!
So, if you want a cheap 750,000 BTU grill, buy a good sharp knife from Ex, and cut that bitch off.
Hook to hose straight to the tank and ler'r rip!!
You might want to keep a little closer eye on it though...
Love my steaks burnt on the outside and red in the middle.
I loaded up the vibrator with some more brass and tuned it on, and started with the cleaning of guns.
I was looking forward to using some new things I bought to clean my guns.
Some really smart knife-making guy here told me my guns aren't really clean unless you use a jag on them.
So, I bought this:
and this: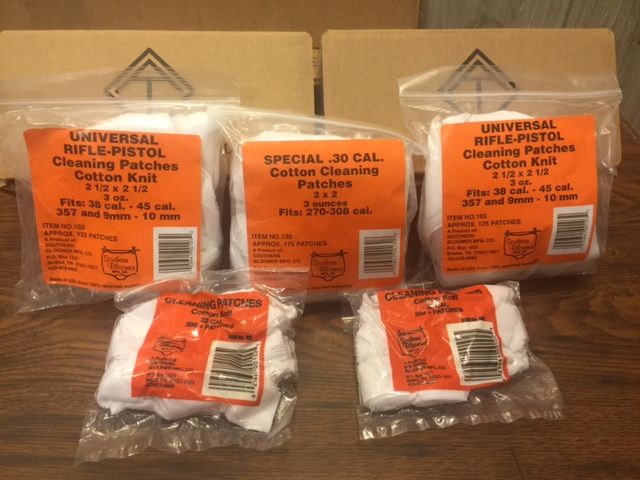 I always either used paper towels, or cut up an old t-shirt for cleaning patches.
Someone here said, "You dumb-bastard... You can buy patches cheap from this Southern Bloomer Company."
So I did...
The 1st gun I cleaned was my beloved AR with the 24" target barrel and the Timney trigger: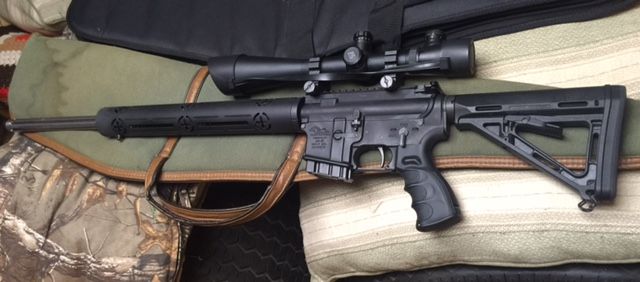 I usually run a brush down the bore with some Hoppes. then some patches using the eyelet with the split you stick the patch through.
This time, I used the brush 1st, then I got a jag screwed in the rod and one of those patches I bought ready.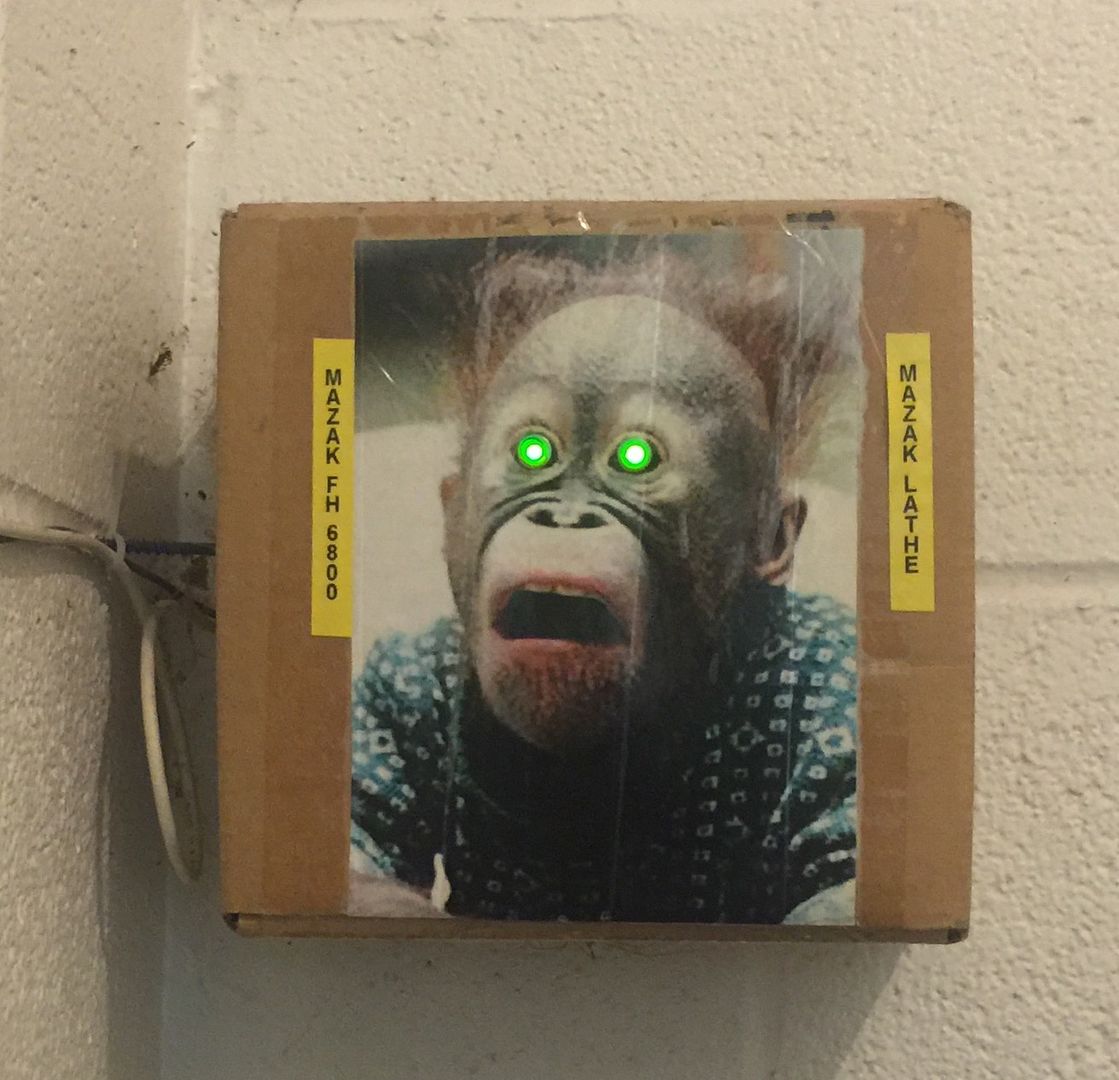 That jag was a REALLY tight fit!! About needed a hammer to get it through!! But it went.
The patch looked like this with just one pass:
WOW!! That thing was still really dirty!!
I ran two more patches down the bore and it was clean - Probably as clean as it's ever been!!
I cleaned my 308 next:

And had the same result..
I was pretty surprised at how dirty the bore was!!
I hope my 308 shoots the same - It just might shoot better...
Next I took my beloved 45 JHP Hi-Point pistol down and cleaned the bore on it with a jag: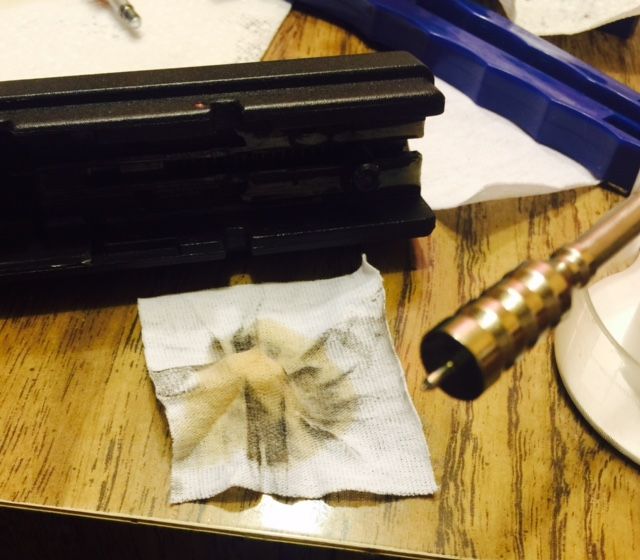 It wasn't quit as dirty ad the rifles - Because of the shorter barrel maybe??
I did buy a "Snake" for my JHP and have used it every time I've cleaned it almost since it was new.
Anybody know what this blue shit is on this paper towel??
It came off the spring in the picture: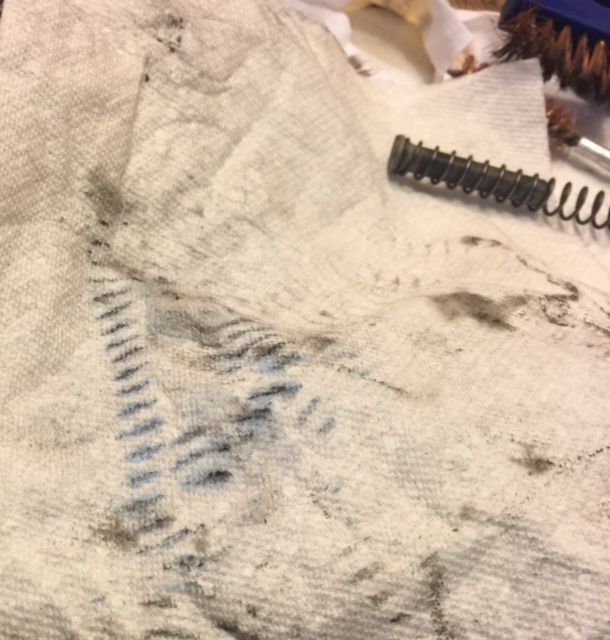 The picture shows it OK - but I thought that was weird - Blue... What would be blue on that recoil spring??
Anyway, I WILL have to give Ex credit for telling me to use a jag!!
He was exactly right - those things do an incredible job getting that bore clean.
I never even considered using a jag until he suggested it.
And the patches too - I didn't know Southern Bloomer sold patches - and they work great.
They're a lot better patch that the few that came with my cleaning kit.
It didn't take many patches to get a clean bore either!! So I probably have a lifetime supply.
So, Thanks for the help Ex!!
So, from now on, I'll be using a jag to clean my guns
Oh - and here's that load of brass I had polishing in the vibrator.
I set a timer and I spent 3-1/2 hours cleaning my guns so that's how long this brass was polished!!
It was 308 and 223 brass together.
It's all polished and pretty now!!
Thanks for reading!!