Hi All!
I've always been fascinated by these little carbines...never seen a bad review of one, and the price! Man of man, how can you lose?
Plus, I wanted something fun to plink around with, and the girl needed something smaller/lighter to shoot. at 5'6" 115lbs, my M1A gets a little hard for her to hold up after the 2nd shot, haha.
So, I picked up a older 995 from a guy on a local forum, that already had some work done to it.
Here it is as I got it, also came with 3 mags.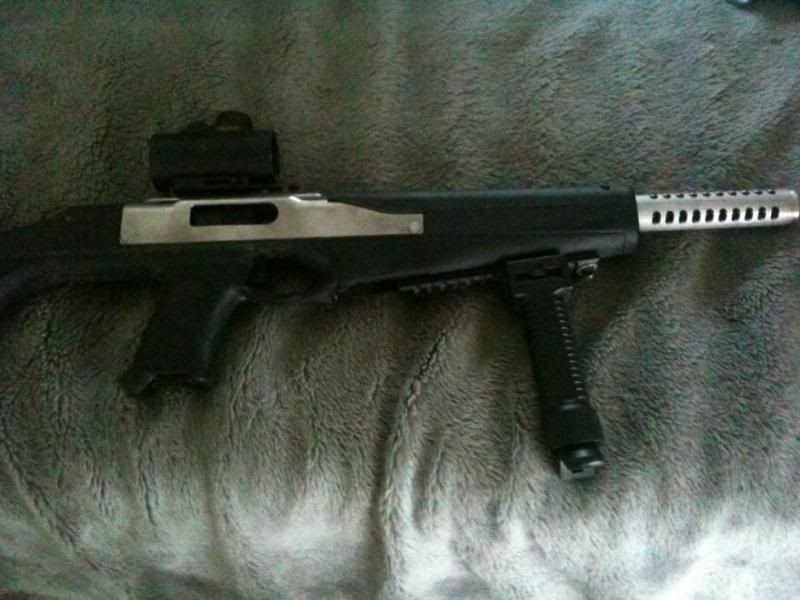 Modified ATI stock, lil red dot deal, oversize mag release, oversize charging handle, barrel shroud, and it was polished.
It was a little bit rough...the chop job on the stock wasnt that clean, the weaver rails were all loose and poorly installed, etc. I went through it, took it down, removed the lower rail, reinstalled the sling stud correctly, sanded/ground down the poorly done stock chop, filled a few holes, and only reinstalled the weaver rail on the left side of the gun.
Here is my finished product.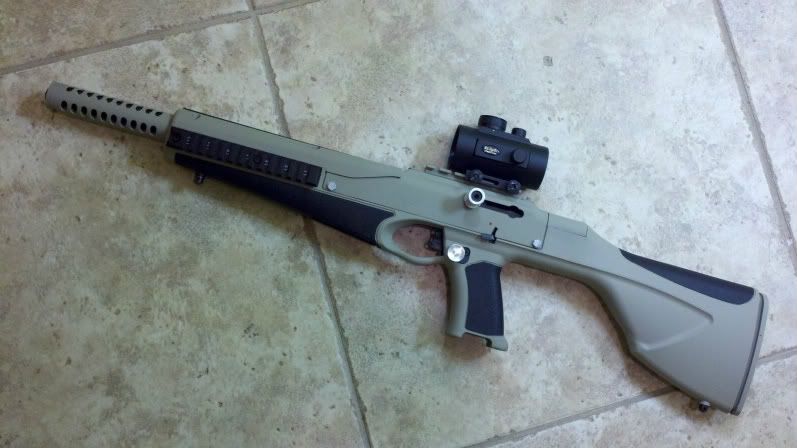 Looks a lot better, in my humble opinion! If this finish doesn't hold up, it'll be getting duracoat, but on a rifle that is 250 new after tax and background, I didn't feel like dropping 40 bucks on paint, haha.
I've only put 20 rounds through it, but am about to take it out to the field for some fun. Cheap, yes, ugly, maybe, but man oh man is it a blast to shoot!!! I feel in lover after the first time I pulled the trigger.