Well guys, I did get around to cleaning my Beloved JHP this weekend.
It was dirty - but it's sure been a hell of a lot worse!!
And I don't believe the barrel had any lead built up in it...
But I'm not any kind of an expert here for sure!!
I did take a couple of pictures.
This is the "before"...
And this is the "after"...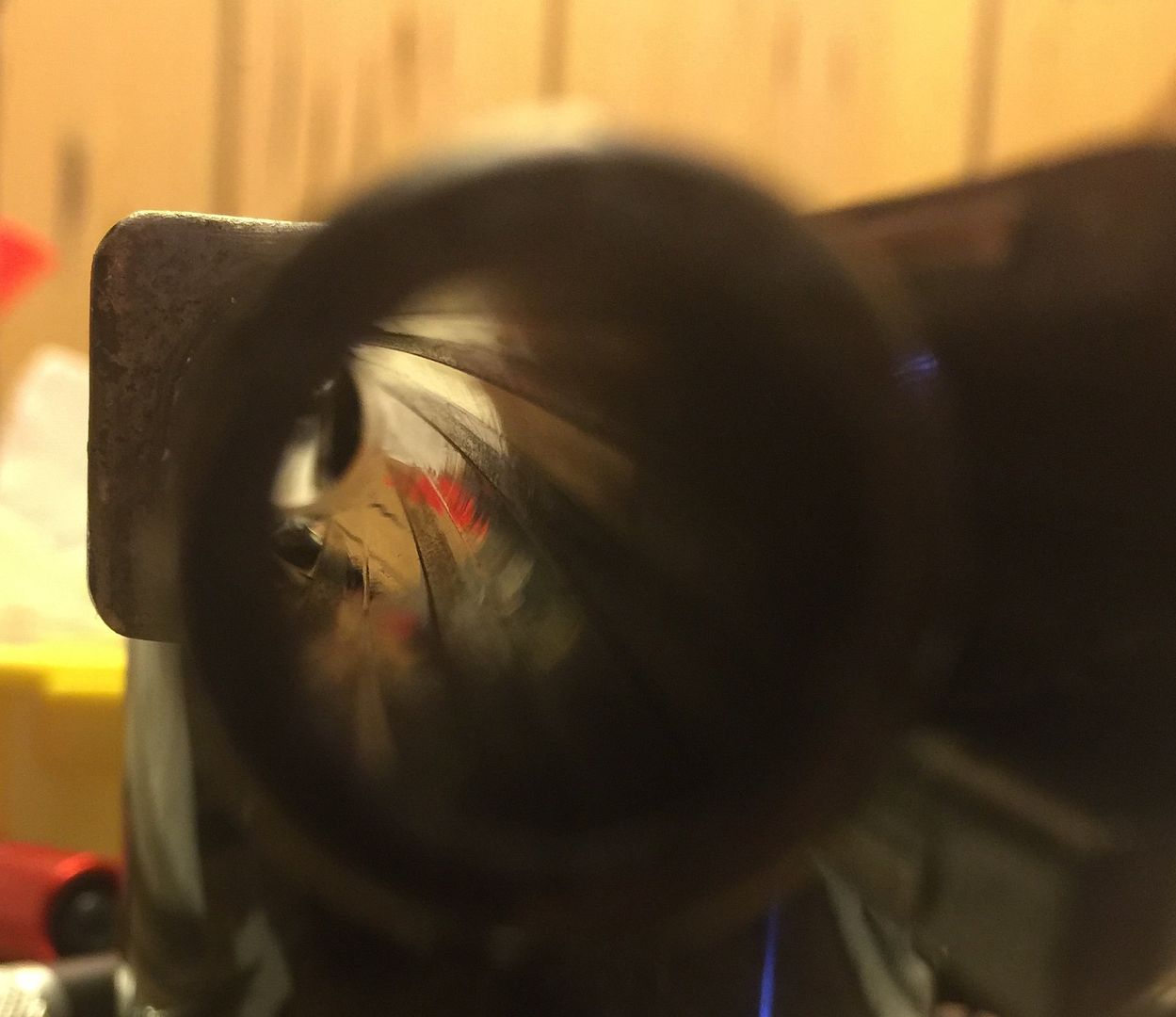 If you look close, you can see what I think are the "chatter marks" from when Hi-Point
did their fine machine work on this barrel...
And the grooves were dirty and/or fouled, but not with lead.
I did use my pointy dental tool type pick thing and scratched
around in the grooves - and nothing seemed to be there..
I didn't pound a anything through the barrel yet, to Slug It.
But I did measure the muzzle end with a caliper and I'd say
it ain't wore out - not by a long shot!
I set a new bullet there on the muzzle and it wasn't going in
there without some considerable persuading...
I also measured the barrel with my caliper and it's smaller
than the bullet - for sure! I wish I'd wrote the #'s down - but I did not...
I also just thought of something! I have a couple bullets sitting there
that were some pride enhancing sqibs...
Those baby's should give me a pretty good idea of the size of the grooves and lands, I'd think.
Maybe not...
But I should decide to slug it, a plated lead bullet probably
isn't
the best thing to use, if I had to guess..
I found this link:
http://7.62x54r.net/MosinID/MosinSlug.htm
It shows how it's done - I'll have to find out if they make any 45 caliber fishing weight though...
If you fellers have an idea of something to use - I'm all ears!!
But I'm still a little stumped - why the 200gr plated bullets that have always been pretty darn accurate
didn't shoot worth a crap the last time I went shooting with them....
I'd like to take it out again soon, but it might be a little later...
We just got a foot of snow!!
And now the wind is starting to blow...