That is a common issue with these guns, The mags are junk.
Here was my solution, YMMV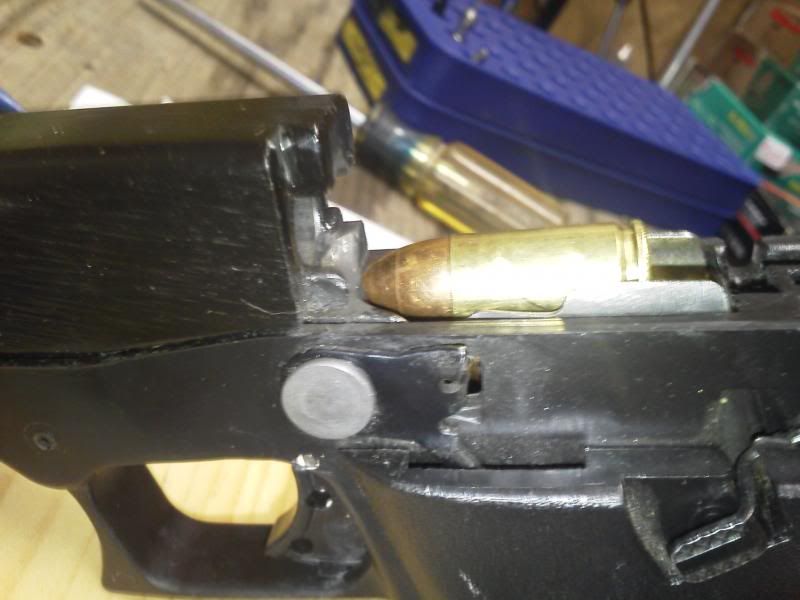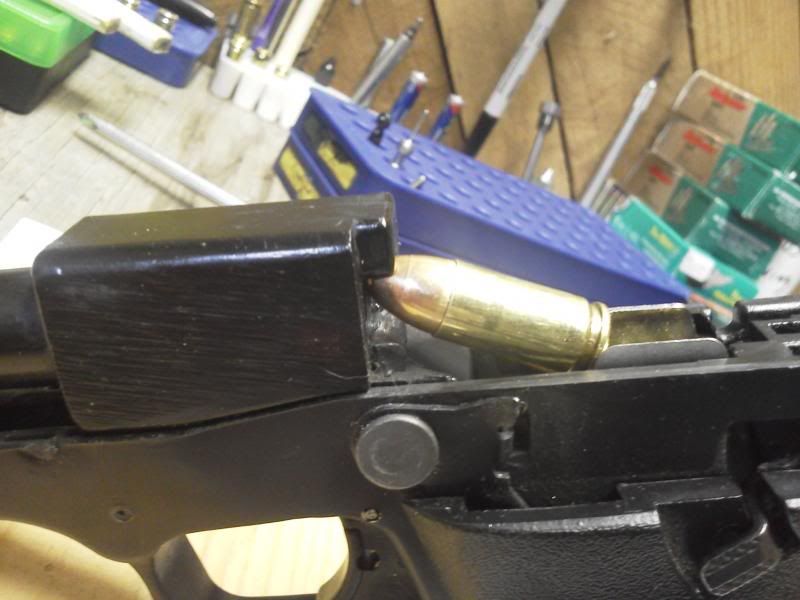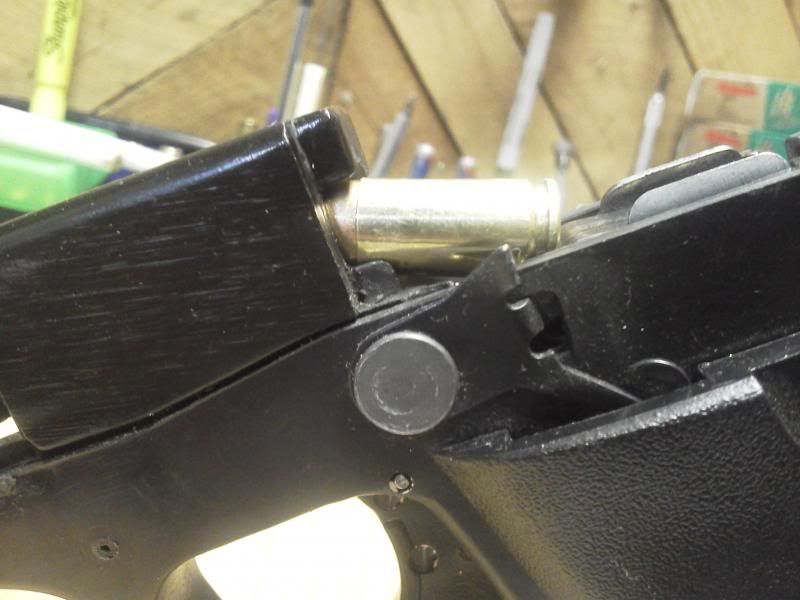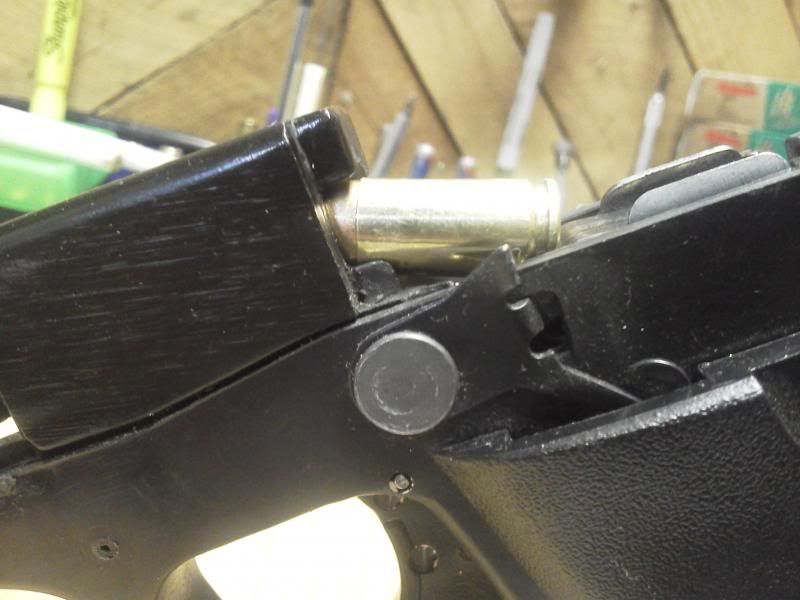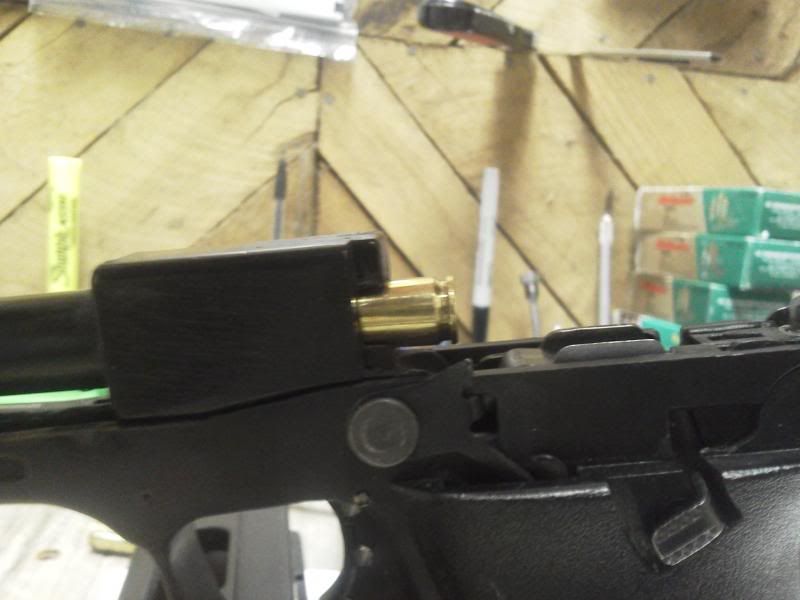 Doesn't tell ya much does it? All the pictures show is how the bullet moves into the chamber. The top of my mag has the mods done to it. The width of the lips are determined by the height the bullet sits in the mag but the numbers given are a good starting point. The trick is to not let the bullet nose too fast so that it stovepipes, not so slow that it jams. Some folks swear by polishing the feed ramp, I never have and mine after working on the mag for a while it cycles perfectly with the ammo I use. The feed ramp has so little to do with the actual feeding of the bullet it see no reason to risk ruining the gun by over cleaning the ramp profile. Nevertheless, the mag itself can vary in insertion height inside the magwell by quite a bit, so this variation needs to be dealt with by some means. I used the mag lips to vary the height the bullets actually sat at.
The other thing that needs to be addressed is the last round hold open (first two pictures). It can and does sometimes reach into the mag too far and inhibits the first round or two from chambering. Peer at it for a while and determine the best way to deal with that, I modified my mag with high-tech needle nosed pliers, a 3oz ball peen hammer, and a thermometer.
Well, didn't actually use the thermometer.
I did file a very small amount off the lever though and racked the feedlips to the right side so the nose of the bullet has more room to get by the lever.
All said and done, it takes more time than energy. It's a good way to learn new skills, and if you do mess it up, there is a good chance it will be covered by warranty- if you ask nicely.

_________________
http://smalltowngunshops.blogspot.com/

"It is foolish and wrong to mourn the men who died. Rather we should thank God that such men lived." — General George S. Patton

May we always realize the cost of our freedom. We can never repay them, but the very least we can do is uphold the ideals that they died protecting and honor them in the choices we make each day.



"If Tyranny and Oppression come to this land, it will be in the guise of fighting a foreign enemy."

-James Madison
It's gettin close boys. The time is near.

The greatest

RE

-productive force is human selfishness (Say NO! to population growth!).

--No good deed goes unpunished--

When we do good, nobody remembers, when we do bad, nobody forgets. --unknown

Just because you are unnatural, bizarre, bring problems on yourself, and don't fit in does not mean I dislike you...well, yeah it does

"Life should not be a journey to the grave with the intention of arriving safely in a pretty and well preserved body, but rather to skid in broadside in a cloud of smoke, thoroughly used up, totally worn out, and loudly proclaiming "Wow! What a Ride!" ― Hunter S. Thompson