Above there is a previous post by me lamenting the fact I didn't just buy an identical pair of calipers like the ones I had....
Those new Frankford Arsenal calipers showed up the other day and they weren't like the pretty blue ones in the picture...
Here is a picture of the new Frankford Arsenal calipers alongside my other cheap pair of calipers:
Both look a lot alike don't they??
This is a closer picture of the digital read-out on both: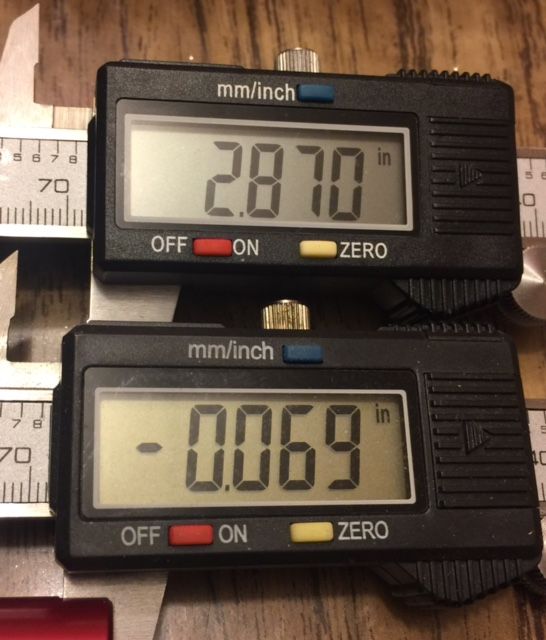 Identical would be the word I'd use!!
And here is the difference between them: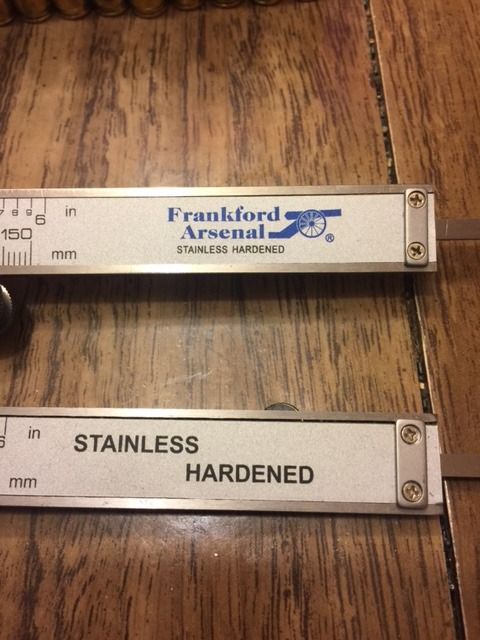 The new ones have a blue "Frankford Arsenal" logo on them!!
So I think I got what I wished for - a pair just like the ones I had!!